What to Do in Missoula – Lying at the tip-top of the USA is the mountainous landscape of Montana. In the western half you'll find Missoula, the second largest city in Montana offering a unique mix of all Montana has to offer. Downtown Missoula provides a hip, urban center with great food and nightlife while the mountains offer an escape for outdoor enthusiasts of all kinds.
This travel guide will show you everything to do in Missoula – you might be surprised just how much there is to explore. It's more than just mountains y'all!
Missoula is known as the "Garden City" with lush hillsides and a river running through the city. It's the perfect location to explore the outdoors, go hiking in the Bitterroot Mountains, chow down at some delightful restaurants and coffee shops, or enjoy some retail therapy.
When you envision Montana you often think of unpopulated Western landscapes mixed with the jagged Rocky Mountains. But Missoula sets itself apart. With a university, a great food scene, and easy access to the river, Missoula feels like everything you need in Montana rolled into one.
Montana is one of the greatest states for outdoor exploration in America, with more than 147,000 square miles to roam. Montana's landscape is glacial-carved terrain, wildflower-filled meadows, rolling hills, and snow-fed streams and rivers. Missoula and the Bitteroot Valley are the perfect place to explore what Montana has to offer. With the mountains and valleys, bears and bison, waterfalls, and Old Western charm you'll find so much to do.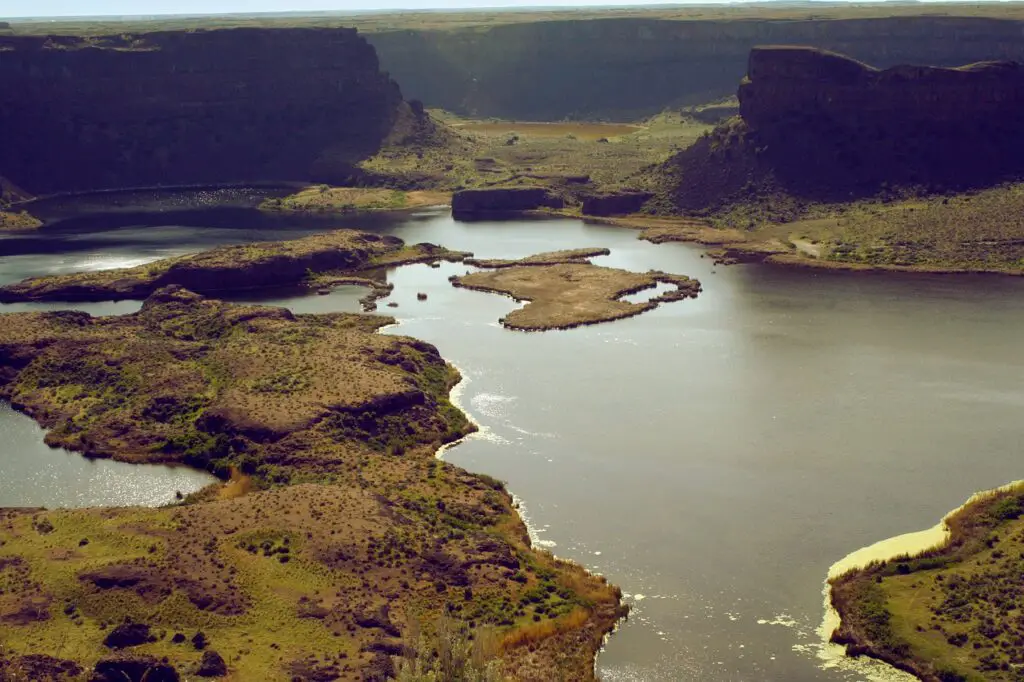 I'm going to share exactly what to see, do, eat, and where to stay in Missoula and the surrounding area.
Missoula lies in the western half of Montana and is the ideal destination to enjoy a fall vacation. Offering plenty of outdoor activities and a vibrant community, as well as excellent restaurants, fantastic coffee shops, and hiking. With the backdrop of mountains, dense forests and stunning views, the "River City" is the perfect outdoor escape and everything you need for your next vacation.
Missoula has 400 acres of parkland, 22 miles of trails, and nearly 5,000 acres of open space conservation within close proximity. You can even do the Missoula Scramble up to the "M" on the side of a mountain, for an amazing view of downtown.
Travelers' Rest State Park – This is where Lewis and Clark came to rest twice! It's the only archaeologically verified place they stayed! They must have gazed on the beautiful Bitterroot mountains and decided to stop here awhile as they made their way to the Lolo Pass. Lewis named it "Travelers' Rest" because it was a vast network of travel routes that radiated across western North America.
The museum here explains more and has artifacts and insights about Lewis & Clark as well as Native Americans and animals in the area. Make sure to walk the State Park and the Bitterroot Trail for some beautiful views over the river.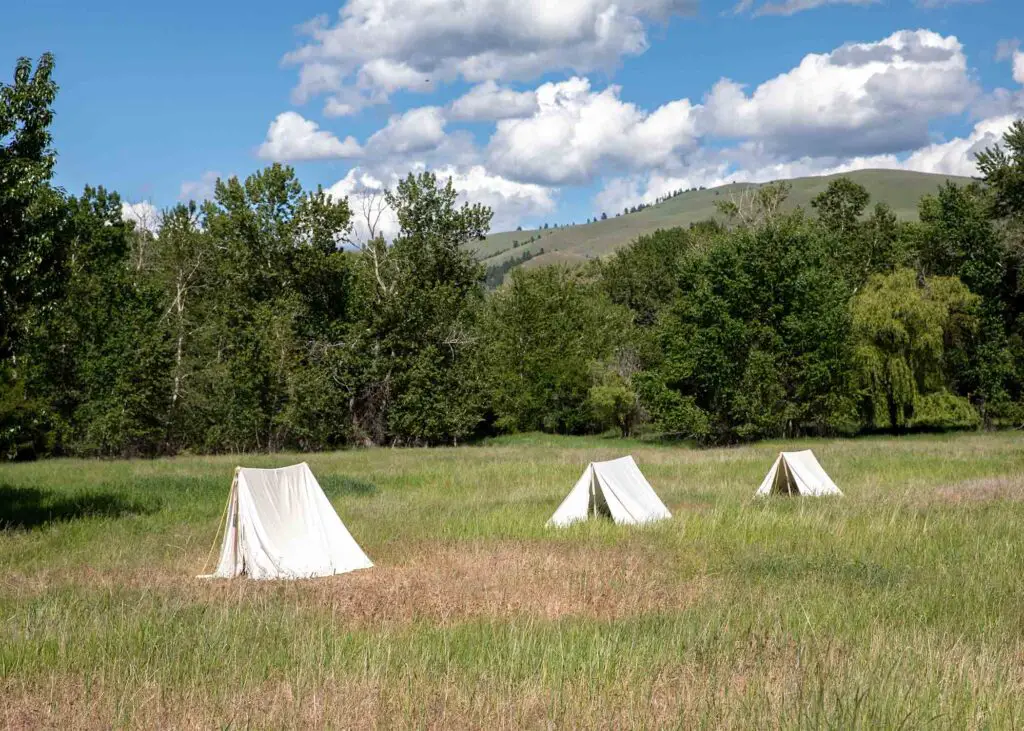 Maclay Flat Nature Trail – This is an easy drive and hike from downtown Missoula. It's a beautiful area located right by the water. This 1.8 mile loop is scenic and also great for fall color!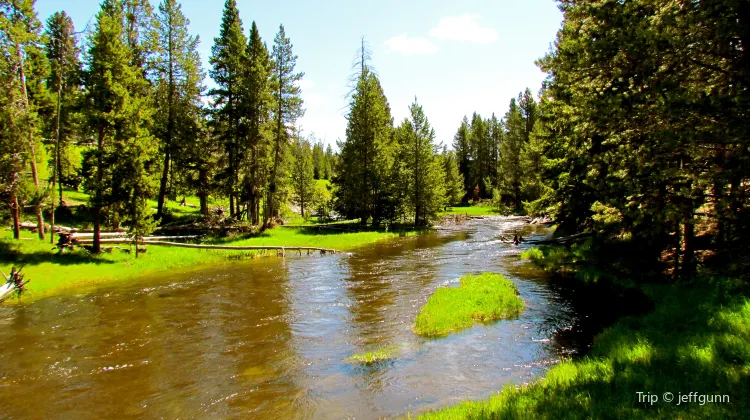 The Lolo area – This is a great place to explore the Bitterroot Valley and has lots of great restaurants as well as natural beauty.
Lee Metcalf Wildlife Refuge – This is a bird watcher's paradise! We saw tundra swans, eagles, and even some white-tail deer. I recommend getting here just before sunset for some great photo opportunities. You can drive the area or go on a walk.
Fort Owen State Park – This is the site of Montana's first Catholic church. In 1850 John Owen, a licensed trader with United States Army, purchased Saint Mary's mission and converted it to a trading post. The fort was later turned into a ranch that has been excavated and turned into this beautiful state park.
St. Mary's Mission – This is truly where Montana began as this is the first permanent pioneer settlement. In 1841 Father DeSmet established this church and surrounding structures. Here, the chapel, a log cabin, and pharmacy contain the furnishings handmade by Father Ravalli. For $8 per person, you can take an hour-long guided tour that gives a history of the area and step back through the American frontier.
Daly Mansion – This was definitely one of the most surprising things to find in Montana! Marcus Daly came to America as an immigrant and gained wealth in copper which he displayed throughout his home. This summer residence was remodeled many times and now is featured in the Georgian revival style. Not only is the house beautiful and elaborate, but the stories behind the people who lived here are also even better
Bike the river – This is a fun, easy activity to do when the weather is nice. This is a great way to see Missoula and pass by some of the most historic sites. I also recommend stopping along your route at the Boone and Crockett Club, a small wildlife museum explaining the history of the conservation club started by Theodore Roosevelt.
Pattee Canyon Recreation Area – Beautiful, scenic, and lots of trails for all different skill levels!
Missoula's Farmer's Market – Check out local produce (like some very funky mushrooms), herbs, spices, baked goods, and florals. Located at the end of Higgins Avenue right by the train, this market has been going on since 1972.
Missoula Art Museum – This contemporary art museum offers exhibitions from national artists and traveling exhibits. It's small, quiet and easy to explore in about an hour.
Mount Sentinel "Scramble" – The hike up Mount Sentinel isn't for everyone, but it does offer some incredible views of Missoula. It's a steep hike up the mountain to the infamous Missoula "M." You can see the concrete "M" from below that's maintained by Missoula University students.
The Rattlesnake Recreation area – This is an excellent place for your outdoor adventure in Missoula, with over 100 miles of trails to explore.
Checkout Top 10 Places to Celebrate Halloween