Tucked away in the southwestern corner of Arizona, Ajo is a small town that packs a big punch when it comes to natural beauty, outdoor adventures, and cultural heritage. Known for its stunning desert landscapes, historic architecture, and vibrant artistic community, Ajo is a hidden gem that invites travelers to explore the heart of the Sonoran Desert. In this comprehensive guide, we'll delve into the top things to do, accommodation options, and restaurants that make Ajo a captivating destination for those seeking an authentic Arizona experience.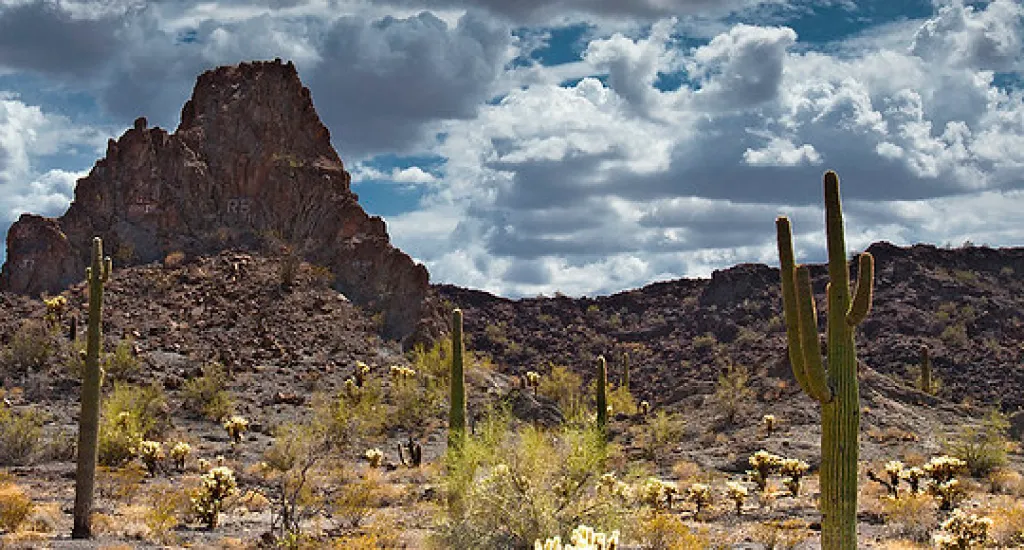 Top Things to Do:
Organ Pipe Cactus National Monument: Ajo serves as the gateway to the Organ Pipe Cactus National Monument, a UNESCO International Biosphere Reserve. Explore the park's diverse desert ecosystems, hike its scenic trails, and marvel at the towering saguaro and organ pipe cacti.
Ajo Scenic Loop Drive: Take a leisurely drive along the Ajo Scenic Loop, a 10-mile loop that winds through the Sonoran Desert. Along the way, you'll encounter breathtaking desert vistas, unique rock formations, and plenty of opportunities for wildlife viewing.
Ajo Historical Society Museum: Discover the history of Ajo and the surrounding region at the Ajo Historical Society Museum. The museum features exhibits on mining, indigenous cultures, and the town's development.
Architectural Heritage: Ajo boasts a wealth of historic architecture, including the Curley School, a Spanish Colonial Revival-style building that has been repurposed as an arts center, and the Immaculate Conception Catholic Church with its distinctive white domes.
Star Gazing: Ajo's remote location and minimal light pollution make it an ideal spot for stargazing. Bring your telescope or simply lay out a blanket and enjoy the clear desert skies.
Ajo Plaza: Explore Ajo's charming downtown plaza, where you'll find local shops, art galleries, and the town's iconic white-steepled church. It's a great place to soak up the town's ambiance.
Darby Well Road: Venture down Darby Well Road, a scenic drive that leads to a historical well used by travelers and miners in the past. You'll also find hiking opportunities in this area.
Cabeza Prieta National Wildlife Refuge: Located nearby, this refuge offers a chance to see desert wildlife, including pronghorn, desert bighorn sheep, and various bird species. Be sure to check visitor center hours before visiting.
Coyote Howling Gift Shop and Gallery: Explore this unique shop and gallery that features Southwestern art, jewelry, and gifts. It's a great place to pick up a souvenir or piece of desert-inspired art.
Bird Watching: Ajo is a popular destination for bird watchers, with opportunities to spot a variety of species, including hummingbirds, roadrunners, and various raptors.

Accommodation Options:
Ajo offers a range of accommodation options, from historic inns to RV parks, allowing visitors to choose the style that suits their preferences:
Historic Inns: Ajo boasts historic inns that capture the town's unique charm. These accommodations often provide a cozy and authentic experience.
Hotels and Motels: Ajo offers a selection of hotels and motels that cater to a range of budgets and provide modern amenities.
RV Parks: For travelers with RVs, Ajo has RV parks that offer hookups, making it easy to enjoy the desert scenery.
Vacation Rentals: Vacation rental homes and casitas are available for those seeking a more private and independent accommodation experience.
Camping: Campers can find campgrounds and dispersed camping areas in the surrounding desert, providing an opportunity to immerse themselves in the natural beauty of the region.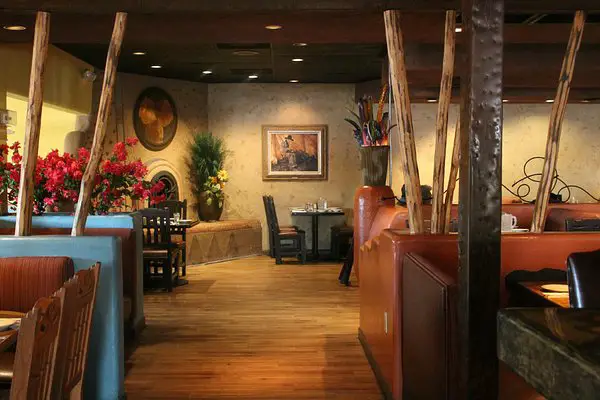 Top Restaurants:
Ajo's culinary scene features a mix of Southwestern flavors and American classics. Here are some top restaurants to explore during your visit:
La Coronela Restaurant: Known for its Mexican and American cuisine, La Coronela offers a diverse menu, including tacos, burgers, and steaks.
The Plaza Restaurant: Located in the heart of Ajo, The Plaza Restaurant serves American comfort food, including breakfast, burgers, and sandwiches.
Marcella's Café: A local favorite, Marcella's Café offers a selection of American and Mexican dishes, including delicious homemade pies.
El Papagayo Mexican Restaurant: Enjoy authentic Mexican cuisine at El Papagayo, where you can savor tacos, enchiladas, and traditional Mexican platters.
Copper Brothel Brewery: This brewery and restaurant offers craft beers brewed on-site and a menu featuring Southwestern-inspired dishes.
Estrella Family Restaurant: Estrella Family Restaurant serves Mexican and American comfort food in a relaxed setting.
Ajo's Desert Quail Café: A cozy café with a welcoming atmosphere, Ajo's Desert Quail Café offers breakfast and lunch options, including sandwiches, salads, and coffee.
Red Rooster Café: This café is a great place to enjoy breakfast or brunch in Ajo, with a menu that includes omelets, pancakes, and Mexican dishes.
Little Italy Pizza & Pasta: If you're in the mood for pizza, stop by Little Italy for a selection of classic and specialty pies.
Dollar General Deli: Located in the Dollar General store, this deli offers a variety of sandwiches and grab-and-go items, making it convenient for a quick meal.
In Conclusion:
Ajo, Arizona, offers a captivating blend of desert beauty, history, and artistic flair that makes it a unique and inviting destination in the American Southwest. Whether you're exploring the desert landscape, immersing yourself in the town's history, or savoring Southwestern cuisine, Ajo provides an authentic and enriching experience that showcases the rich cultural tapestry of the region. Plan your visit to this hidden desert gem and discover the natural wonders and cultural treasures of Ajo, Arizona.