Ketchikan, Alaska, often referred to as the "Salmon Capital of the World," is a picturesque and vibrant city located in the southeastern part of the state. With its rich Native American heritage, stunning natural landscapes, and a wealth of outdoor activities, Ketchikan is a must-visit destination for travelers seeking an authentic Alaskan experience. In this guide, we'll explore the top things to do, accommodation options, and restaurants that make Ketchikan an unforgettable destination.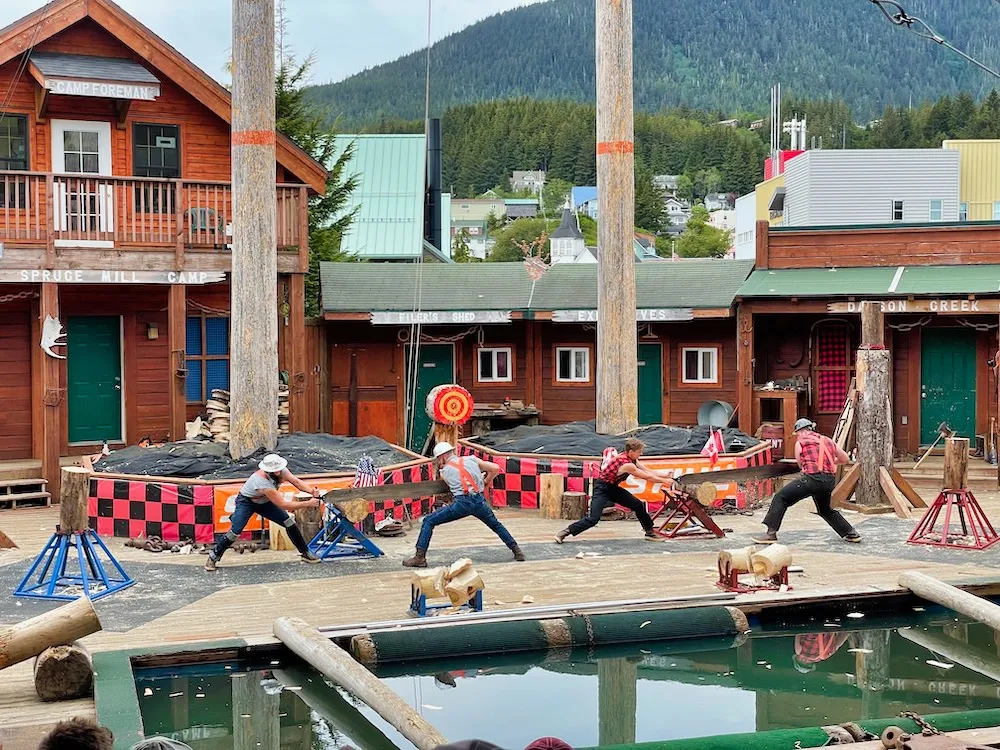 Top Things to Do:
Explore Creek Street: Start your journey in Ketchikan by visiting Creek Street, a historic boardwalk nestled along Ketchikan Creek. It's known for its colorful buildings, unique shops, and vibrant history. You can also spot salmon swimming upstream during the summer months.
Totem Bight State Historical Park: Immerse yourself in the rich Native American culture by visiting Totem Bight State Historical Park. This park features beautifully restored totem poles, clan houses, and walking trails that offer insight into Alaska's indigenous heritage.
Misty Fjords National Monument: Take a scenic flightseeing tour or boat excursion to Misty Fjords National Monument, a breathtaking wilderness area known for its towering granite cliffs, pristine lakes, and lush rainforests. Wildlife enthusiasts will love the opportunity to spot bears, whales, and bald eagles.
Alaska Rainforest Sanctuary: Located in the Tongass National Forest, this sanctuary offers guided tours through a lush rainforest. You'll have the chance to see bears, eagles, and other wildlife in their natural habitat. Don't forget your camera!
Salmon Fishing: Ketchikan is famous for its salmon fishing, and there are plenty of opportunities to try your hand at this popular Alaskan pastime. Whether you're a novice or an experienced angler, local guides and charters can lead you to the best spots.
Hiking Trails: For outdoor enthusiasts, Ketchikan offers a variety of hiking trails for all skill levels. Popular options include the Rainbird Trail and Deer Mountain Trail, which provide stunning views of the surrounding landscapes.
Southeast Alaska Discovery Center: Learn more about the unique ecosystems and cultural history of Southeast Alaska at the Discovery Center. Interactive exhibits, films, and ranger-led programs make this a great stop for families.
Adventure Tours: For those seeking more adrenaline-pumping experiences, Ketchikan offers adventure tours like zip-lining through the rainforest canopy or kayaking in the protected waters of the Inside Passage.
Visit the Great Alaskan Lumberjack Show: Witness the thrilling feats of athleticism and comedy at the Great Alaskan Lumberjack Show. This family-friendly entertainment provides insight into the region's history of timber sports.
Tongass Historical Museum: Delve into the history of Ketchikan and Southeast Alaska at the Tongass Historical Museum. The museum's exhibits showcase the region's diverse heritage, from Native American cultures to the Gold Rush era.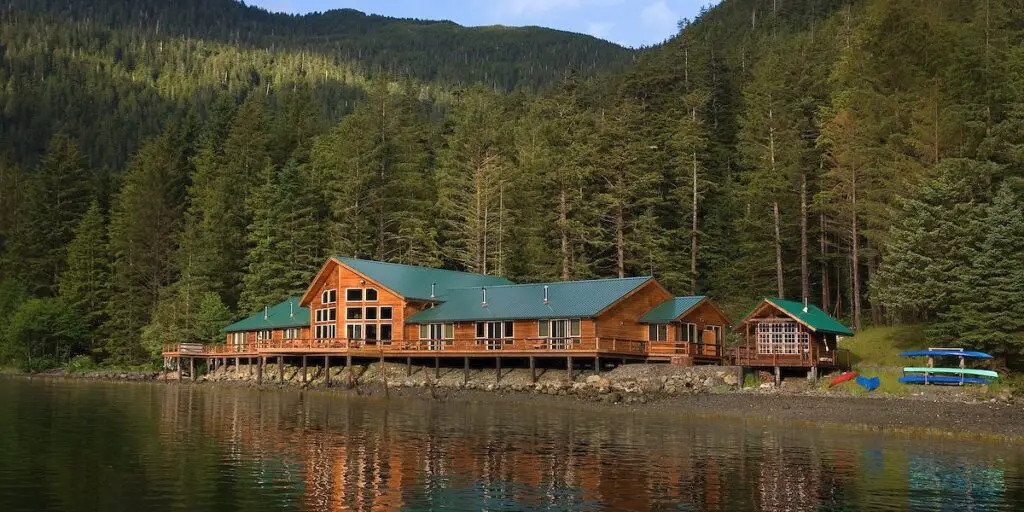 Accommodation Options:
Ketchikan offers a range of accommodation options to suit various budgets and preferences:
Historic Inns and B&Bs: For a cozy and personalized experience, consider staying in one of Ketchikan's charming historic inns or bed and breakfasts. These options often provide a unique glimpse into the city's past.
Hotels: There are several hotels in Ketchikan, from well-known chains to locally owned establishments. Many offer comfortable amenities and waterfront views.
Lodges and Cabins: For a more rustic experience, you can rent a cabin or stay in a wilderness lodge in the surrounding areas. This is a great option if you want to be closer to nature.
Vacation Rentals: Vacation rentals are widely available in Ketchikan and can range from cozy apartments to spacious waterfront homes. They are an excellent choice for families or larger groups.
Camping: If you're an outdoor enthusiast, Ketchikan offers several campgrounds in the Tongass National Forest, where you can immerse yourself in the Alaskan wilderness.
Hostels: Backpackers and budget-conscious travelers can find hostels with dormitory-style accommodations in Ketchikan, providing an affordable option for lodging.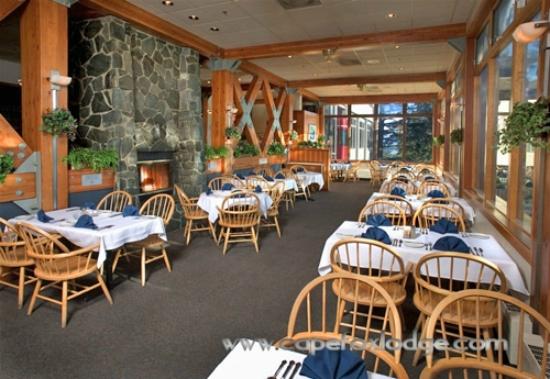 Top Restaurants:
Ketchikan boasts an impressive culinary scene with an emphasis on fresh seafood and local ingredients. Here are some top restaurants to savor the flavors of the Last Frontier:
Cape Fox Lodge: Offering panoramic views of the Tongass Narrows, this lodge's restaurant serves delectable Alaskan dishes such as king crab and halibut, often accompanied by live music.
Alaska Fish House: Located on Stedman Street, this restaurant is a seafood lover's paradise. Don't miss their famous fish tacos and fresh catches of the day.
Annabelle's Keg & Chowder House: Known for its cozy ambiance and mouthwatering chowders, Annabelle's is a local favorite. Their seafood dishes, including crab legs and salmon, are must-tries.
Bar Harbor Restaurant: This family-owned establishment has been serving Ketchikan for generations. The menu includes classics like clam chowder, fish and chips, and locally caught seafood.
Pioneer Café: A classic diner experience, Pioneer Café serves up hearty breakfasts and comfort food. It's a great spot to fuel up before a day of exploring.
New York Café: For a taste of Ketchikan's history, visit the New York Café, which has been serving Alaskan cuisine for over 100 years. Try their famous reindeer sausage and sourdough pancakes.
The Landing Restaurant: Located at the Cape Fox Lodge, this restaurant offers a fine dining experience with a menu featuring Alaskan seafood, steaks, and an extensive wine list.
Jeremiah's Pub: If you're looking for a relaxed atmosphere and pub fare, Jeremiah's is the place to be. Enjoy a local beer and indulge in burgers, sandwiches, and fish and chips.
Oyster Bar: As the name suggests, this spot specializes in oysters, but they also offer a variety of other seafood dishes, including crab cakes and prawn linguine.
The Asylum Bar & Lounge: For a lively evening out, head to The Asylum, where you can enjoy a diverse menu, craft cocktails, and live music.
In Conclusion:
Ketchikan, Alaska, is a remarkable destination that offers a blend of natural beauty, cultural richness, and culinary delights. Whether you're exploring historic sites, embarking on outdoor adventures, or savoring the freshest seafood, Ketchikan has something to offer every traveler. Plan your visit to this "Salmon Capital of the World" and create lasting memories in the heart of the Last Frontier.