Nestled between the rugged mountains of the Kenai Peninsula and the pristine waters of Resurrection Bay, Seward, Alaska, is a picturesque coastal town that serves as the gateway to some of the state's most breathtaking natural wonders. From towering glaciers to abundant wildlife and a thriving culinary scene, Seward offers a diverse range of experiences for travelers seeking an authentic Alaskan adventure. In this comprehensive guide, we'll explore the top things to do, accommodation options, and restaurants that make Seward a must-visit destination.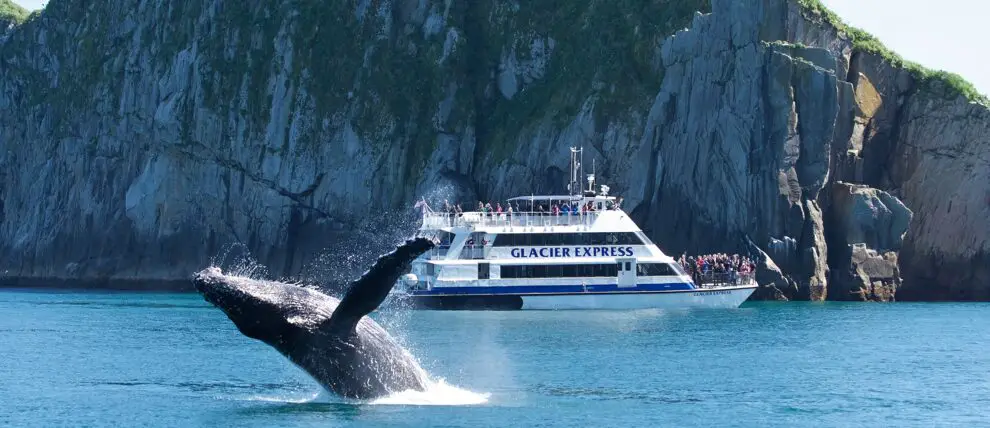 Top Things to Do:
Kenai Fjords National Park: Seward is the gateway to Kenai Fjords National Park, a pristine wilderness area known for its awe-inspiring glaciers, fjords, and marine life. Take a boat tour to witness the dramatic calving of glaciers and spot wildlife like humpback whales, sea otters, and puffins.
Exit Glacier: Just a short drive from Seward, Exit Glacier is a highlight of Kenai Fjords National Park. You can hike to the glacier's terminus on well-maintained trails and learn about its history and significance at the visitor center.
Alaska SeaLife Center: Located in Seward, this marine research facility and public aquarium offers an opportunity to get up close and personal with Alaska's marine life. See sea lions, puffins, and other creatures native to the region.
Fishing: Seward is a premier destination for fishing enthusiasts. Whether you're into salmon or halibut fishing, numerous charters and guides are available to help you reel in the catch of a lifetime.
Hiking and Camping: The surrounding Chugach National Forest and Kenai Peninsula offer excellent hiking and camping opportunities. Trails like the Harding Icefield Trail and the Lost Lake Trail provide stunning vistas and opportunities for wildlife viewing.
Dog Sledding: Experience the thrill of dog sledding on a glacier with a helicopter tour that takes you to the icefields for a mushing adventure.
Kayaking: Explore Resurrection Bay and its coastal waters by kayaking. Guided tours are available for all skill levels, offering a chance to paddle among glaciers and wildlife.
Seward Harbor: Take a leisurely stroll along the scenic Seward Harbor, where you can watch fishing boats come and go, and maybe even try your hand at fishing from the shore.
Bird Watching: Seward is a birdwatcher's paradise. Visit the nearby Ressurection Bay Critical Habitat for a chance to see a variety of seabirds and shorebirds.
Seward's Historic District: Explore the town's historic district, filled with charming shops, galleries, and restaurants housed in colorful, historic buildings. Don't forget to check out the Alaska Shop for unique souvenirs.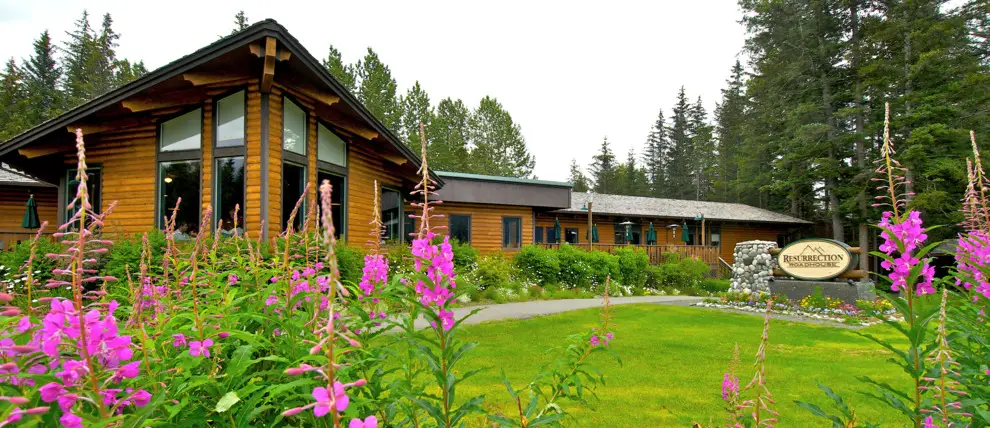 Accommodation Options:
Seward offers a range of accommodation options to suit various tastes and budgets, from charming bed and breakfasts to wilderness lodges:
Hotels: Seward boasts a variety of hotels, from boutique options to well-known chains. Many offer stunning views of the surrounding landscapes and waterfront.
Lodges and Cabins: For a rustic and immersive Alaskan experience, consider staying in a wilderness lodge or renting a cabin in the nearby wilderness. These accommodations often provide a cozy atmosphere and proximity to outdoor activities.
Bed and Breakfasts: Seward has several cozy bed and breakfasts, where you can enjoy a warm and welcoming atmosphere, homemade breakfasts, and personalized service.
Vacation Rentals: Vacation rental homes and apartments are available for those who prefer a more independent and private accommodation experience.
Camping: For the adventurous traveler, Seward offers campgrounds in the Chugach National Forest and Kenai Peninsula, providing an opportunity to immerse yourself in the Alaskan wilderness.
Hostels: Budget-conscious travelers will find hostels in Seward that offer dormitory-style accommodations, making it an affordable option for lodging.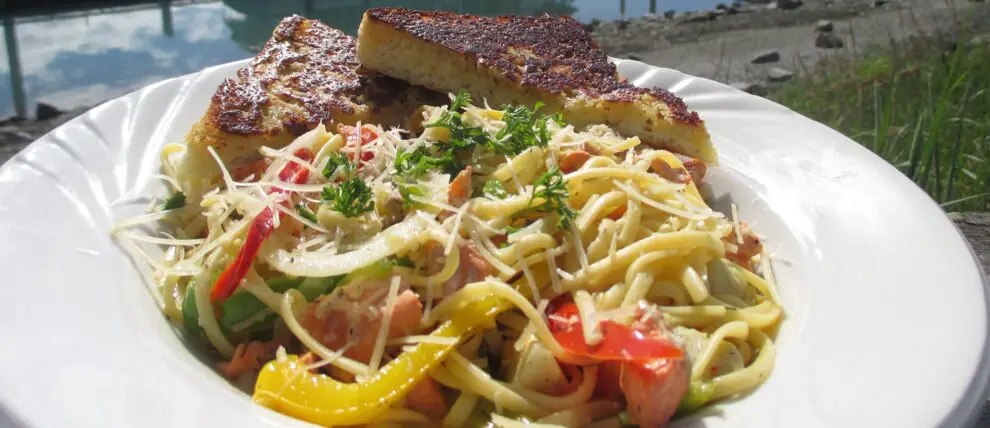 Top Restaurants:
Seward's culinary scene is a delightful mix of fresh seafood and locally sourced ingredients. Here are some top restaurants to savor the flavors of this coastal town:
Ray's Waterfront: Enjoy fresh seafood and stunning waterfront views at Ray's Waterfront. Their menu includes a variety of Alaskan seafood dishes, including halibut and king crab legs.
The Cookery: Known for its innovative and locally inspired cuisine, The Cookery offers a diverse menu featuring seasonal ingredients. Be sure to try their creative cocktails and desserts.
Chinook's Waterfront Restaurant: Located within the Salmon Falls Resort, Chinook's serves seafood classics with a modern twist. Their deck dining offers picturesque views of Resurrection Bay.
Thorn's Showcase Lounge: This family-owned restaurant and lounge is famous for its prime rib and a wide selection of cocktails. It's a popular spot for both locals and visitors.
The Breeze Inn: A local favorite, The Breeze Inn offers comfort food with an Alaskan twist. Try their famous halibut tacos or reindeer sausage for a taste of the region.
Apollo Restaurant: A casual and family-friendly eatery, Apollo Restaurant serves a variety of dishes, including Greek cuisine and classic American fare.
Seward Brewing Company: If you're a fan of craft beer, don't miss Seward Brewing Company. Pair their house-brewed beers with dishes like fish and chips or gourmet burgers.
Resurrect Art Coffee House Gallery: This unique spot combines art, coffee, and baked goods. It's a great place to relax with a cup of coffee and enjoy the local art scene.
The Smoke Shack: Craving barbecue? The Smoke Shack serves up delicious smoked meats, sandwiches, and sides in a casual atmosphere.
Sea Bean Café: For a quick breakfast or lunch, Sea Bean Café is a local gem. They offer a variety of sandwiches, soups, and pastries, perfect for a meal on the go.
In Conclusion:
Seward, Alaska, is a true Alaskan gem, offering an array of outdoor adventures, wildlife encounters, and culinary delights in a stunning coastal setting. Whether you're exploring glaciers, watching whales, or indulging in fresh seafood, Seward provides an unforgettable experience at the heart of Alaska's wilderness. Plan your visit to this coastal paradise and immerse yourself in the natural beauty and vibrant culture of the Last Frontier.