Sitka, Alaska, located on Baranof Island in the heart of the Inside Passage, is a charming coastal town known for its rich history, stunning natural landscapes, and vibrant cultural heritage. Nestled amid lush rainforests and surrounded by the waters of the Pacific Ocean, Sitka offers a unique blend of outdoor adventure, cultural exploration, and culinary delights. In this comprehensive guide, we'll explore the top things to do, accommodation options, and restaurants that make Sitka a captivating destination for travelers seeking an authentic Alaskan experience.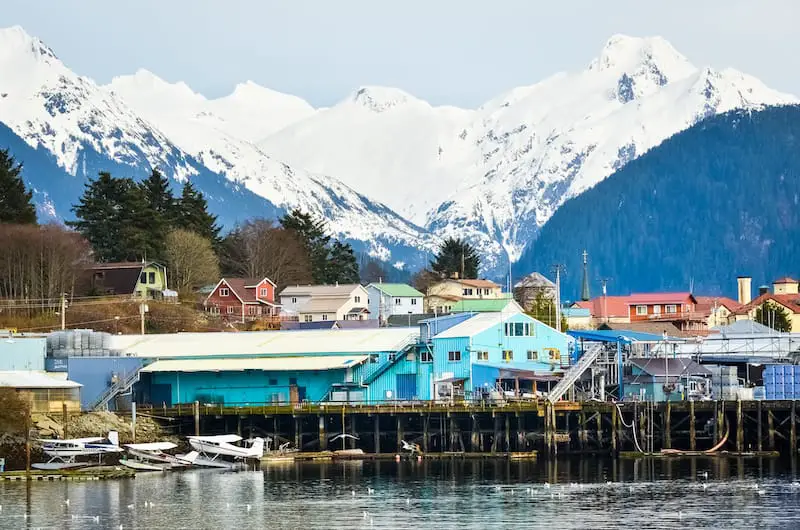 Top Things to Do:
Visit Sitka National Historical Park: Immerse yourself in the rich Native American heritage of Sitka by visiting the Sitka National Historical Park. Explore the scenic totem pole trail, where you'll encounter intricately carved totem poles and learn about the Tlingit culture.
St. Michael's Russian Orthodox Cathedral: Discover Sitka's Russian influence at St. Michael's Russian Orthodox Cathedral. This historic church, with its iconic onion domes, is a testament to Sitka's unique history as a Russian colonial capital.
Alaska Raptor Center: Located just outside of town, the Alaska Raptor Center is a rehabilitation center for injured birds of prey. Visitors can learn about these majestic birds and even witness the release of rehabilitated raptors back into the wild.
Outdoor Adventures: Sitka is a paradise for outdoor enthusiasts. You can go hiking in Tongass National Forest, explore coastal trails like the Indian River Trail, or embark on sea kayaking adventures to observe marine life, including sea otters and whales.
Wildlife Cruises: Join wildlife cruises and boat tours to witness the incredible marine life that thrives in the waters around Sitka. Keep your camera ready for sightings of humpback whales, orcas, sea lions, and puffins.
Baranof Castle Hill State Historic Site: Ascend Castle Hill to take in panoramic views of Sitka Sound and the surrounding islands. This historic site played a significant role in Sitka's history, as it was the location of the transfer of Alaska from Russia to the United States.
Seafood Tasting: Sitka is known for its fresh seafood, and you won't want to miss trying local dishes like halibut, salmon, and Dungeness crab. Visit local seafood markets or dine at restaurants that offer these delectable treats.
Sitka Sound Science Center: Explore the interactive exhibits and touch tanks at the Sitka Sound Science Center, which provides insight into the region's marine ecosystems and ongoing research efforts.
Art Galleries: Sitka is home to a vibrant arts community, with numerous galleries showcasing the work of local artists. Be sure to browse the art scene to discover unique pieces that capture the spirit of the area.
Kruzof Island: Take a boat or seaplane to Kruzof Island, where you can explore volcanic landscapes, pristine beaches, and numerous trails. It's a great place for a day trip or overnight camping adventure.
Accommodation Options:
Sitka offers a variety of accommodation options to suit different preferences and budgets:
Hotels and Inns: Sitka features a range of hotels and inns, including boutique options and well-established chains. Many of these establishments offer waterfront views and comfortable amenities.
Bed and Breakfasts: For a cozy and personalized experience, consider staying in a charming bed and breakfast in Sitka. You'll enjoy warm hospitality and local insights from your hosts.
Lodges and Cabins: Sitka and its surrounding wilderness offer opportunities to stay in lodges and cabins, providing a more rustic and immersive Alaskan experience.
Vacation Rentals: Vacation rental homes and apartments are available for those seeking a home-away-from-home experience in Sitka. They are ideal for families or larger groups.
Camping: If you're an outdoor enthusiast, Sitka offers campgrounds in Tongass National Forest and on nearby islands, allowing you to immerse yourself in the stunning natural surroundings.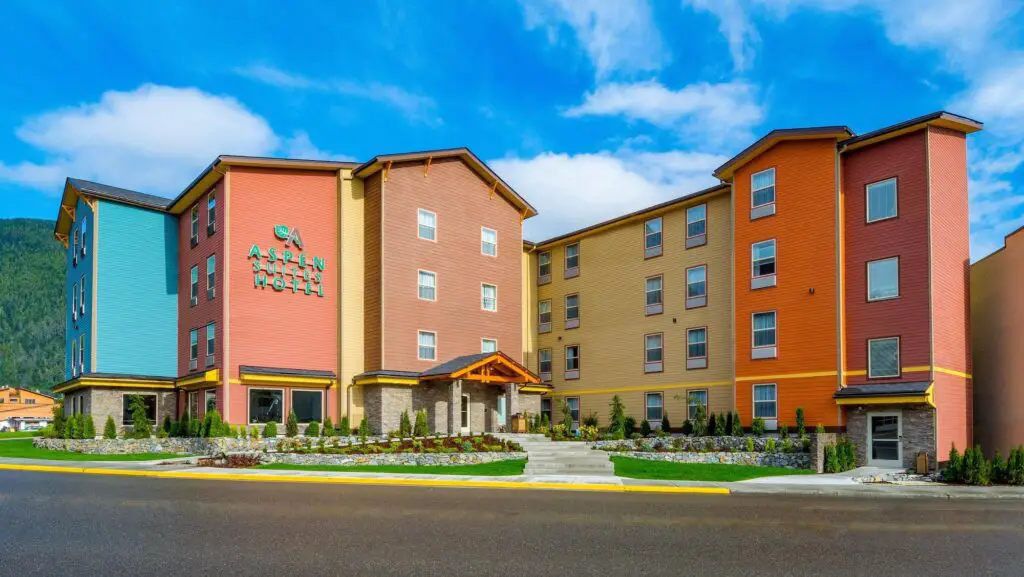 Top Restaurants:
Sitka's culinary scene celebrates the region's fresh seafood and locally sourced ingredients. Here are some top restaurants to explore during your visit:
Ludvig's Bistro: Known for its elegant atmosphere and creative cuisine, Ludvig's Bistro offers a diverse menu featuring Alaskan seafood, including dishes like halibut and king crab.
Westmark Sitka's Raven Dining Room: Enjoy seafood and contemporary American cuisine in a cozy setting with waterfront views. Don't forget to try their famous clam chowder.
Beak Restaurant: This seafood-focused eatery offers a casual dining experience with a variety of dishes, including salmon, crab, and oysters. The rooftop deck provides a beautiful view of Sitka Sound.
Highliner Coffee Co.: Start your day with a visit to Highliner Coffee Co. for a delicious breakfast, coffee, and pastries. It's a favorite among locals and visitors alike.
Channel Club: With a menu inspired by the rich maritime history of Sitka, Channel Club serves up seafood dishes like halibut and salmon in a charming setting.
Sitka Salmon Shares Dockside: For a truly Alaskan experience, visit Sitka Salmon Shares Dockside, where you can enjoy freshly caught seafood right off the boat.
The Larkspur Café: A local gem, The Larkspur Café offers a range of comfort food and sandwiches, including reindeer sausage and smoked salmon.
Harry Race Pharmacy and Soda Fountain: Step back in time at this classic soda fountain, where you can savor milkshakes, ice cream sundaes, and old-fashioned treats.
The Backdoor Café: This cozy café is known for its soups, sandwiches, and baked goods. It's a great spot for a light lunch or afternoon coffee.
Breweries and Pubs: Sitka is home to a couple of breweries and pubs where you can enjoy craft beers and pub fare while mingling with locals.
In Conclusion:
Sitka, Alaska, offers a captivating blend of history, culture, and natural beauty that makes it a truly unique destination in the Last Frontier. Whether you're exploring Native American heritage, embarking on outdoor adventures, or savoring fresh seafood, Sitka provides an unforgettable experience at the intersection of tradition and wilderness. Plan your visit to this hidden gem on Baranof Island and immerse yourself in the captivating beauty and culture of Sitka, Alaska.