52 miles south of Birmingham, Alabama lies Clanton. It was first established in 1868. Locals called it "Goose Pond". Later, it was renamed in honor of Confederate Brigadier James H. Clanton.
It has a rich past. The town was once home to a prisoner-of-war camp during World War II. They also built two of Alabama's first dams, which significantly boosted the area's economy. These factors are now overshadowed in recent years by Clanton's burgeoning peach business, which can be seen if you visit the city or travel through.
It's easy for tourists to stop by Clanton, Alabama because of the many farms, markets, vineyards, and parks in the area.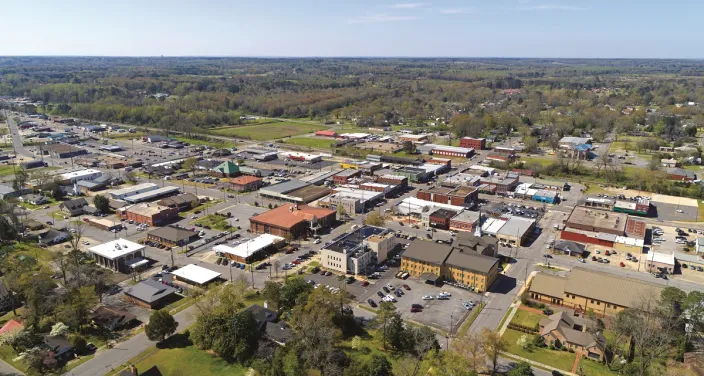 1. Peach Park
Peach Park was founded in 1984 as a roadside stand that sold fresh, ripe peaches. The owners created a peach-flavored ice cream that is well-known throughout the state after the stand grew.
From its humble beginnings as an abandoned roadside stand, the Peach Park we see today is not easily recognized.
It now includes a barbeque and gift shop, as well as seven acres of beautiful gardens with a lighthouse fountain.
Peach Park's bakery, which sells delicious homemade Peach Cobblers and cakes, is the real star.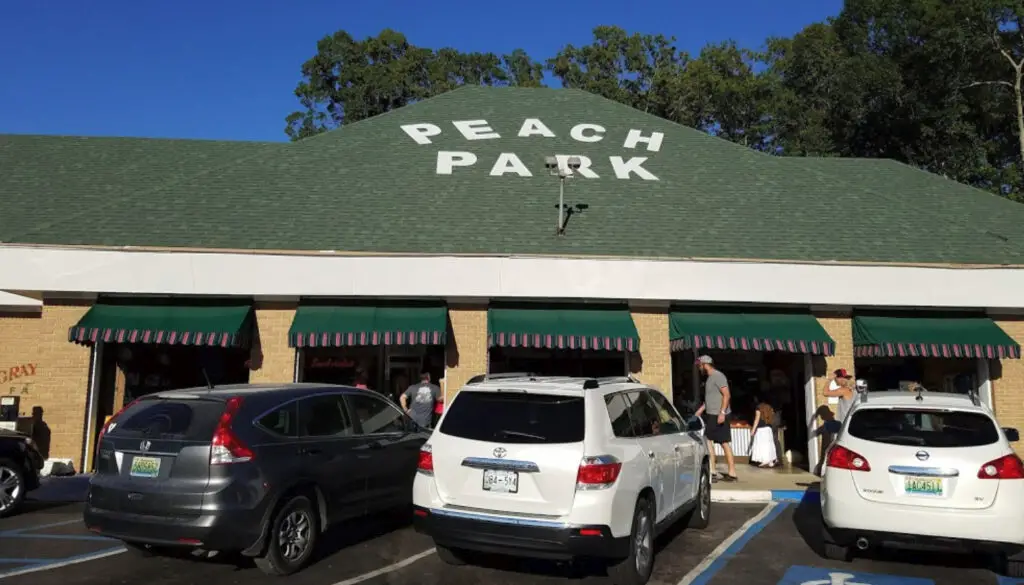 2. Clanton Peach Water Tower
Clanton, Alabama, is known for its plump peaches.
It is proud of its peach heritage and built a huge peach tower along the roadside to celebrate it. This tower is one of only two similar ones in the United States. It's worth stopping by for a picture if you're in town.
You can stop and take a photo during peak peach season to get a piece of fruit or homemade peach ice cream.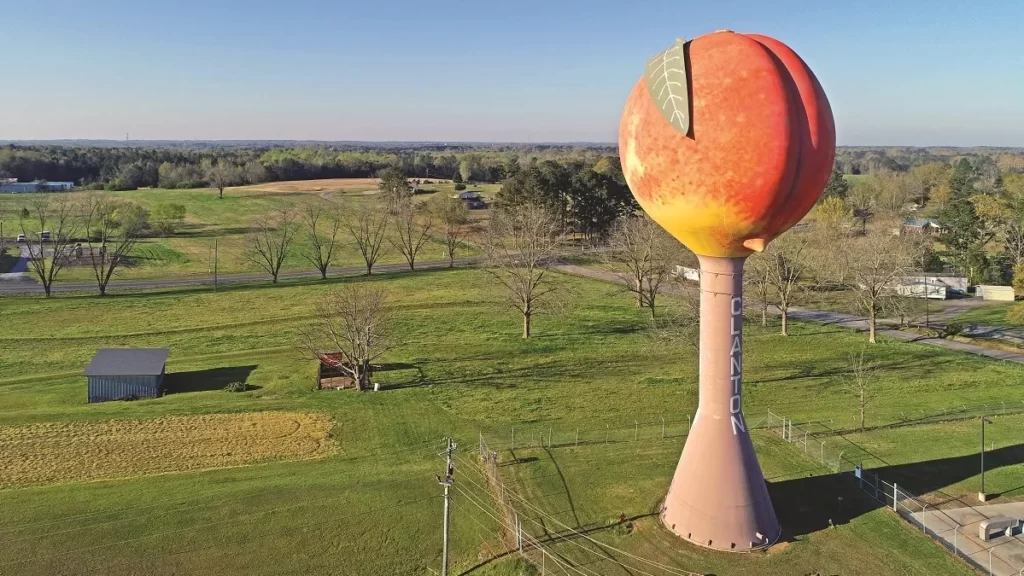 3. Durbin Farms Market
Durbin Farms Market is located just south of Clanton on I-65. Their tagline is "Life's a Peach!" Since the 1930s, they have been providing delicious sweet treats to Clanton residents and others with Apple Butter Syrup and Cinnamon Pecan Bread.
You can stop by for a bite to eat while you're in Clanton, or just passing through. They also offer over 20 flavors of homemade ice cream.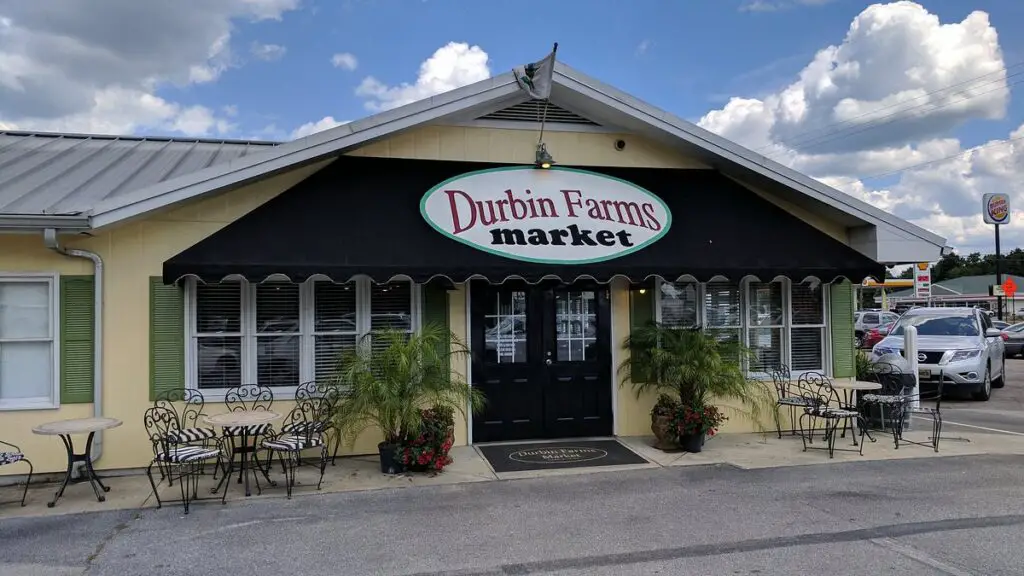 4. Heaton Pecan Farm
Heaton Pecan Farm is a great alternative to peaches.
You can find a wide range of pecan-themed gifts, including boxes, tins and gift-wrapped options.
You'll find everything you need here, whether you want a box of praline clusters or some Billionaires.
They will also ship them back for you, which is a great way to make sure you don't go over your luggage allowance. You can also stop by the cafe to enjoy delicious dishes like homemade ice cream or pecan chicken salad after your shopping.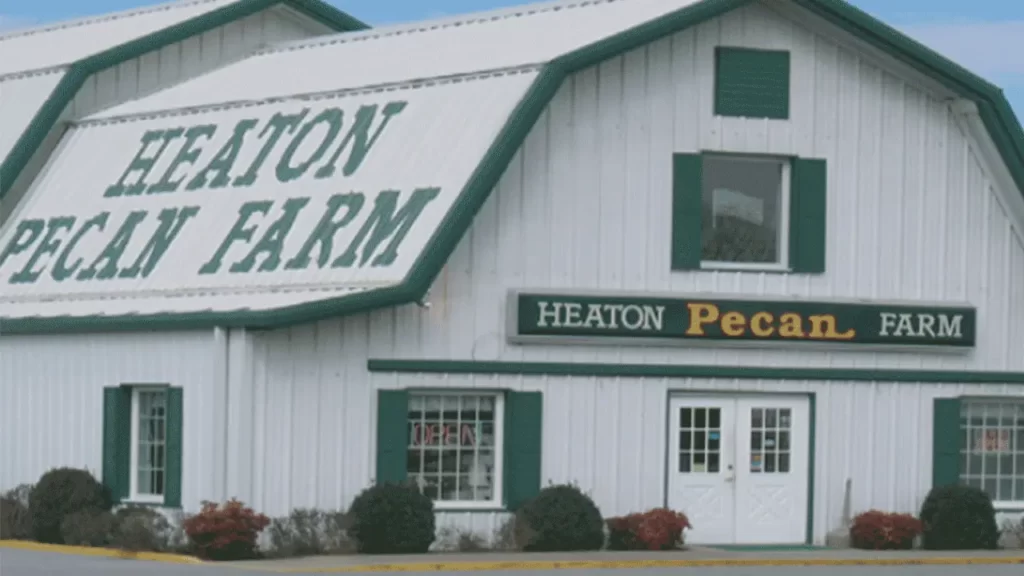 5. Rustique Relics
Rustique Relics is a great place to visit if you enjoy antique shopping or love the vintage look of shabby-chic furniture.
There are over 60 vendors that sell everything, from architectural pieces to signs, glassware, and handmade items.
This place might have the perfect gift for you if you are looking for something special for someone you care about, or a memento of your Alabama trip.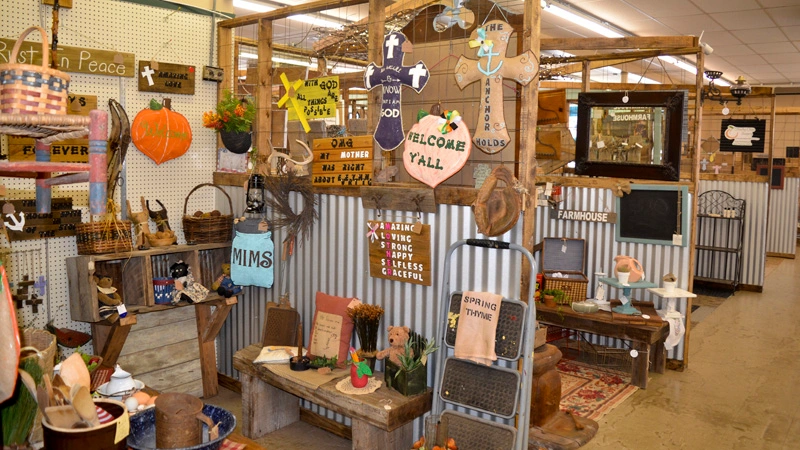 6. Blackwood Brothers Memorial
Blackwood Brothers Quartet was formed during the Great Depression in 1934 by R.W Blackwood, and Bill Lyles.
Their southern gospel sound gained them popularity in the USA and they soon started to fly private planes due to their high performance requirements.
They were to perform at the Chilton County Airport's annual Peach Festival in June 1954.
Their Beechcraft Model 18 plane crashed during a routine flight before the event, and the foursome and a friend Johnny Ogburn Jr were all killed.
The survivors of the crash attended their funeral, as did a young Elvis Presley.
You can visit the memorial to the quartet at Chilton County Airport if you are a fan, past or present.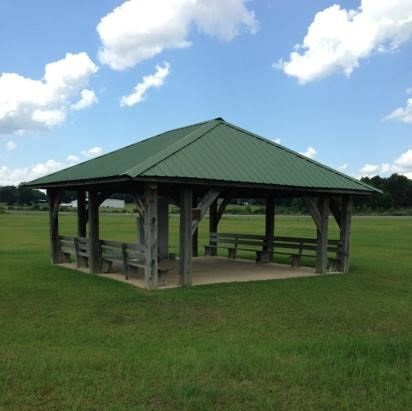 7. Day Trip to Montgomery
Montgomery is only half an hour away if you want to see the sights of a large city while in Alabama.
This is the birthplace for the Civil Rights Movement. You can find evidence of life-changing events around every corner.
Visit the Rosa Parks Library and Museum. You can also stand on the steps at the Capitol Building, where Martin Luther King Jr. gave his rousing speech following the Selma-to- Montgomery march in 1965. Or, you can visit the former home F. Scott and Zelda.

8. Minooka Park
Minooka Park is the perfect place to go if you're a motorcycle rider or a fan of off-road trails and ATVs.
There are miles of tracks that lead to breathtaking scenery and fishing spots.
Minooka Park offers many options for you to enjoy a day of off-roading with your friends or to just relax and enjoy a picnic by a lake.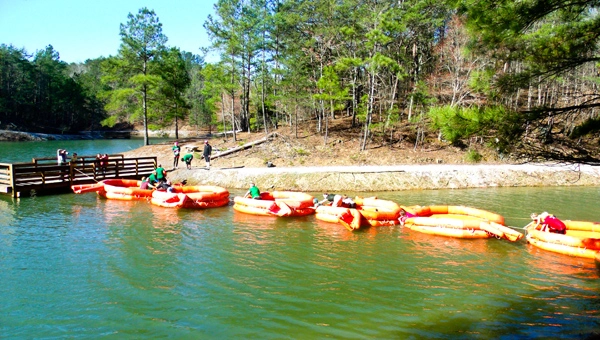 9. Neighbourhood grill
Neighbourhood Grill is a great place to grab a bite while you are out and about.
This laid back restaurant serves a variety of soups, sandwiches, burgers, and salads for lunch. In the evening, you can choose from a wider selection including chicken, burgers or pasta.
The prices are affordable and the atmosphere is friendly. If you're in Clanton, stop by for some southern hospitality and delicious food.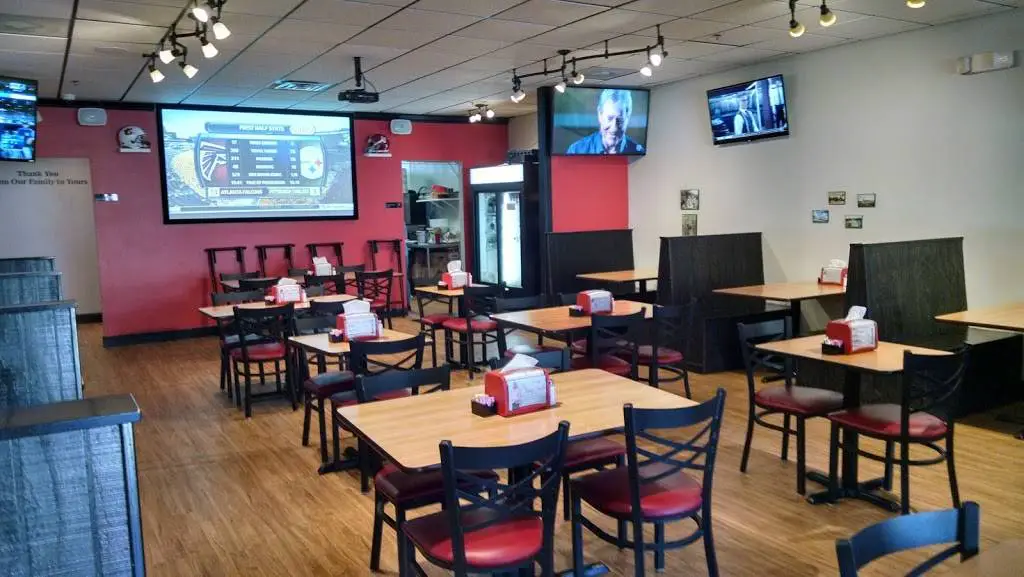 10. Sugar Hill U-Pick Farms
Sugar Hill U-Pick, located on Penton Farms is a beautiful piece of land. Here you can pick your own strawberries in spring or summer and visit the pumpkin patch during the fall.
Children will enjoy a variety of activities, including 500 acres of cattle, 6,000 peach trees, and 10 acres of vegetables. You can enjoy a day at the farm with your family.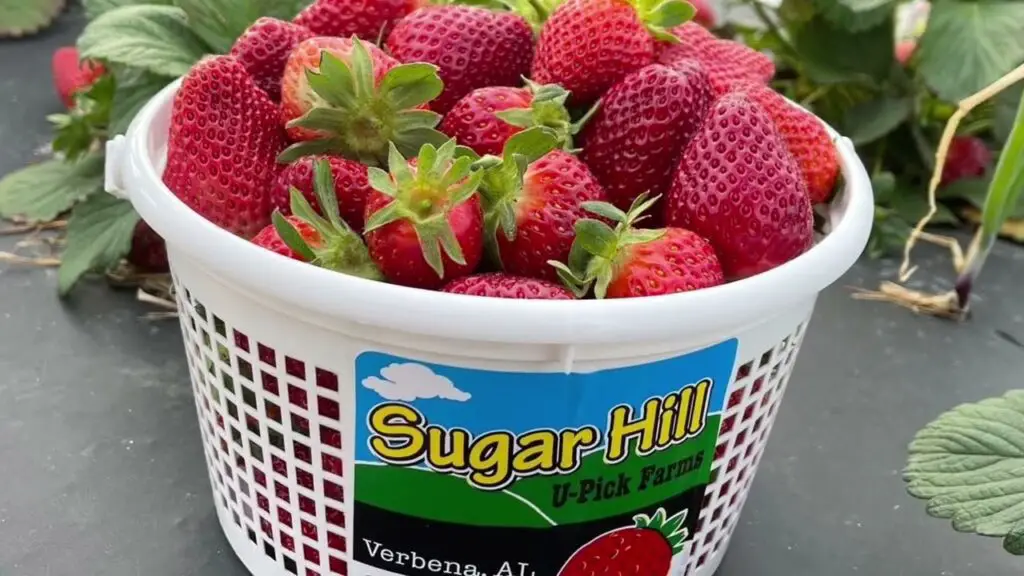 11. Confederate Memorial Park
Confederate Memorial Park is located in Marbury, Alabama for those who are interested in American Civil War history.
The site has a museum as well as memorials to soldiers who lived in the Confederate soldier's homes.
There are many outdoor events and reenactments that take place throughout the year in the park. Make sure you check before you go so you don't miss out.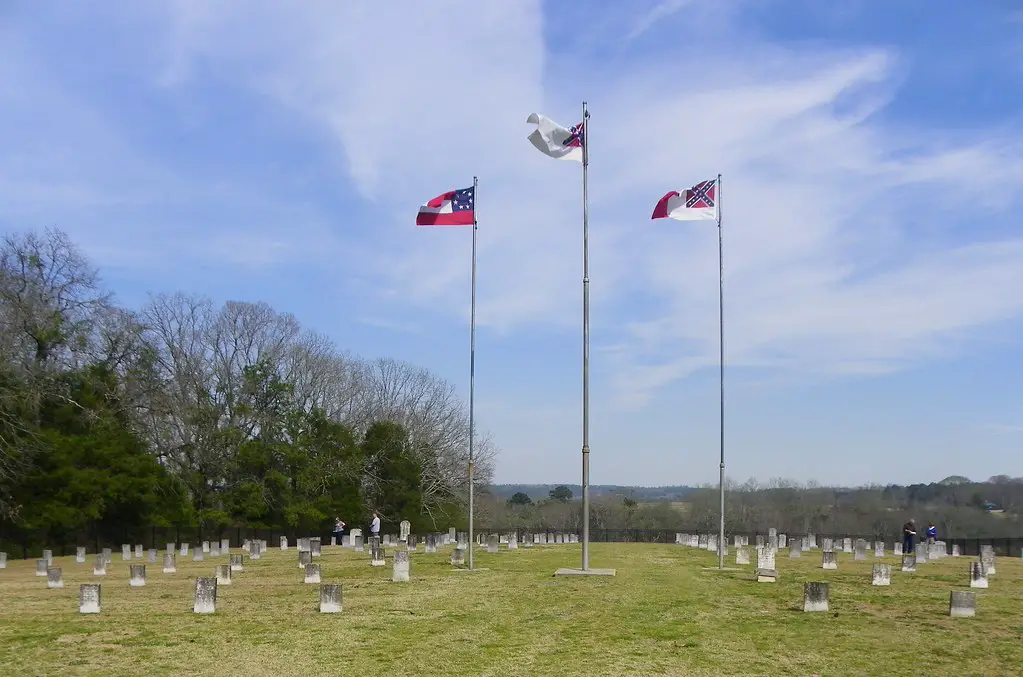 12. Higgins Ferry Park
This beautiful country park is located on 5850 acres of land near the Coosa River.
It is a popular spot for fishing and boating and has a well-known swimming hole that locals use.
Tourists with RVs and camping gear love this peaceful spot to camp for a few nights. Anglers flock here in droves to catch catfish, bass, or crappie.
This park is close to Clanton and offers many activities, including swimming, fishing, and a cook-out.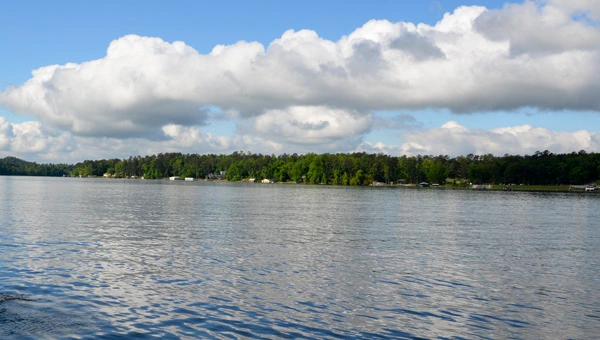 13. Wilderness Park, Bamboo Forest
Wilderness Park and Bamboo Forest are located approximately 30 minutes from Clanton.
This area is fascinating because it's different from all other forests in the area.
The bamboo towers to 60 feet tall and curves into a canopy that creates a cathedral-shaped arch for you to walk under.
This park also houses the second-largest Beech tree in Alabama. This park is a great place to enjoy a relaxing stroll and admire the flora, fauna, and marvel at the unusual piece of parkland that borders Prattville.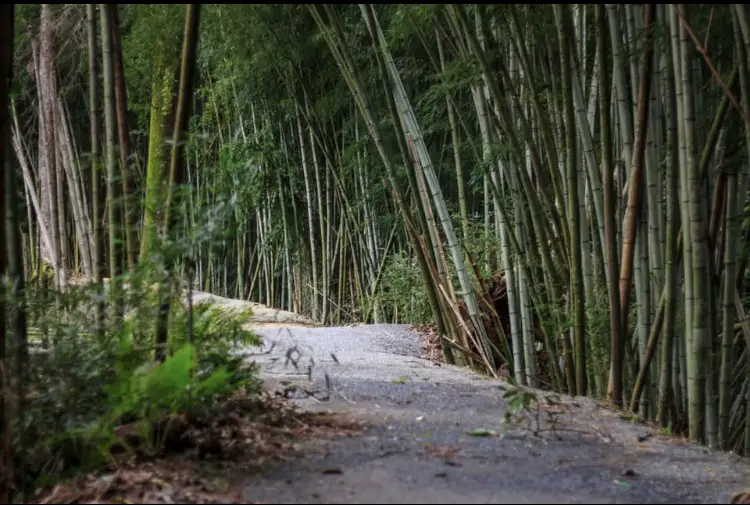 14. Heart of Dixie Railroad Museum
Locomotive enthusiasts will love the Heart of Dixie Railroad Museum.
It has a variety of cars, carriages, and locomotives that date back to the 19th century through the 1950s. This is a great place for learning about train travel in the area in years past.
This museum features items such as old-fashioned railway lanterns, timetables, and rail cross-sections.
The heritage railroad also has theme days throughout the year that all ages can enjoy.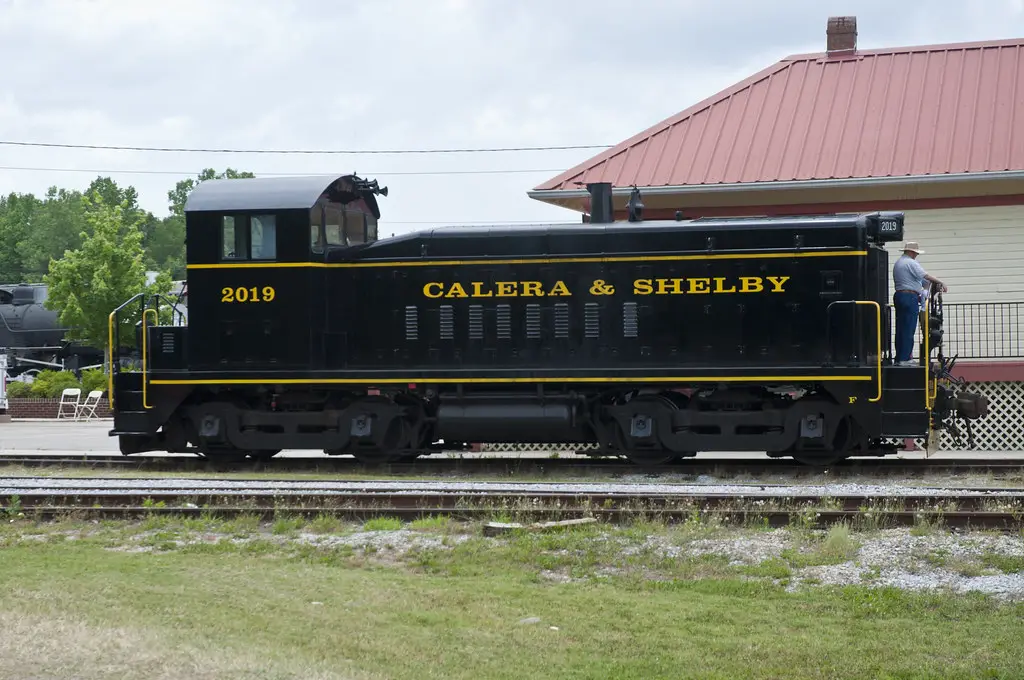 15. Ozan Winery & Vineyard
The heritage train excursion takes you to Ozan Winery and Vineyard.
A variety of activities are offered by the award-winning vineyard and winery to satisfy wine connoisseurs who follow the Alabama Wine Trail.
Enjoy a wine tasting and bistro lunch, a cellar tour, or a souvenir wine tasting.
You can also buy a single bottle.
You can pick up a bottle of their Chilton County Peach wine, a traditional buttery oak flavored Chardonnay, and their Founders Cut Bourbon Apple – a wonderful dessert wine to go with rich chocolate cakes or puddings.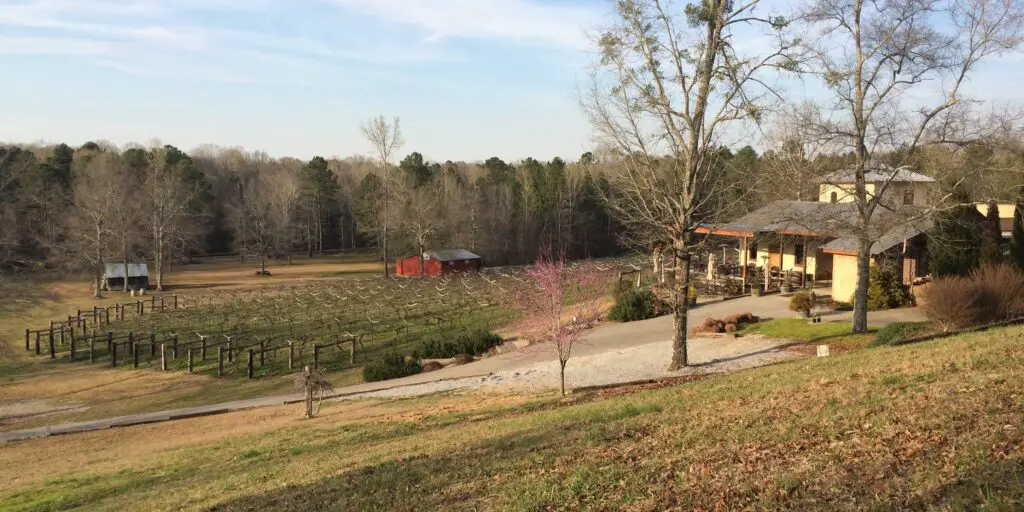 Also, check Top 25 Things to Do in Birmingham of Alabama