39 miles east of Montgomery, Alabama, lies the city of Tuskegee at the edge of the scenic Tuskegee National Forest.
Named after a Muskogee word, "Tuskegee", which means "warriors", the name "Tuskegee". General Thomas Simpson Woodward founded the city in 1833. It is today one of the most populous cities in Macon County.
There is a rich and varied history that you can explore. It was originally a cotton plantation. During the Civil Rights Movement, it experienced a noteworthy legal case in which boundaries were moved to expel African-American residents from voting.
After an inexplicable medical study, the city has come under scrutiny from the rest of the world. It was also home to the Tuskegee Airmen, the first unit of African-American pilots who fought in World War II. You can find out more about the city's turbulent history at its museums, cultural centers, and national forests. This makes it an interesting base for exploring Alabama.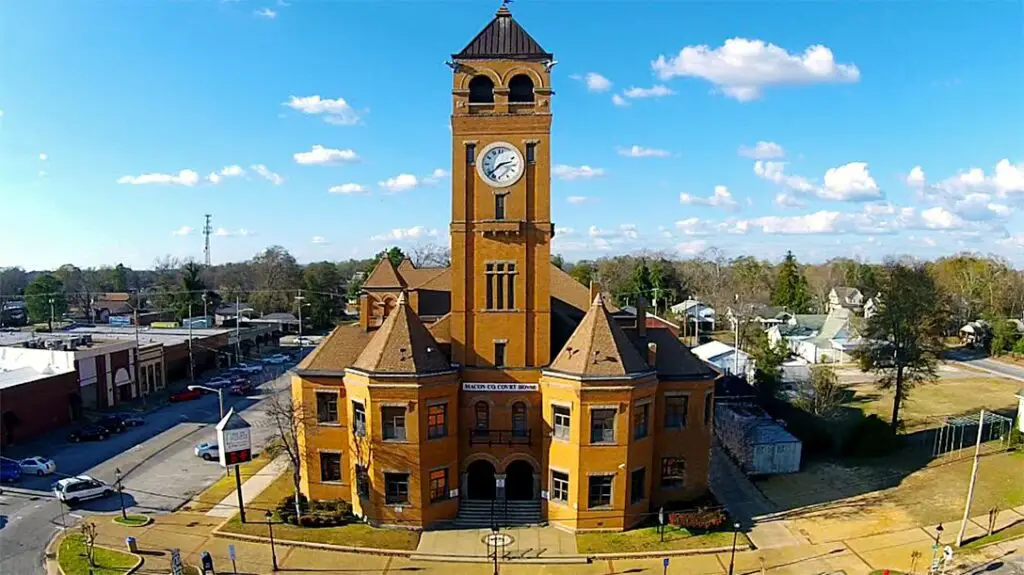 1. Tuskegee National Forest
Just north of the city lies Tuskegee National Forest. It is America's smallest national forest at 11252 acres.
Outdoor enthusiasts will love the forest's horseback riding and fishing opportunities, as well as wildlife viewing areas and hiking and biking trails.
You can visit it at any season, with wildflowers and magnolias in bloom in spring and autumn and the changing leaves in the forest in fall.
To see rare bird species, you should visit the Tsinia Wildlife Viewing Area.
You can also stay over in Tuskegee National Forest. Bring a picnic and set up your tent under the stars, with family, friends, or loved ones.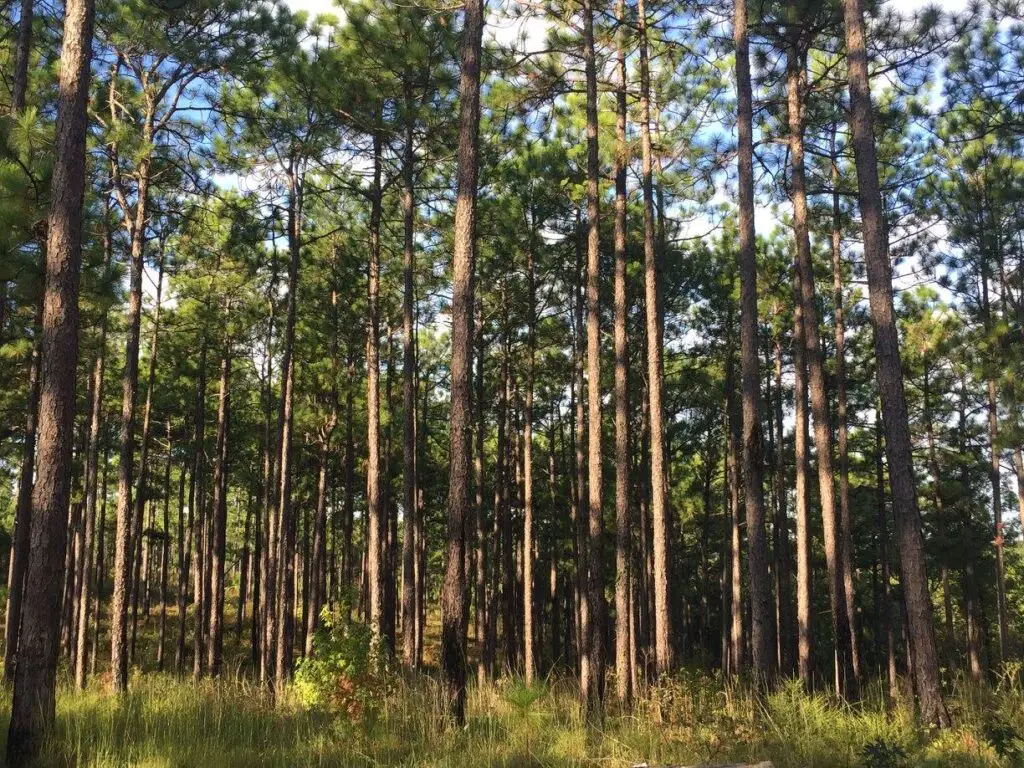 2. National Historic Site of Tuskegee Institute
In 1881, the Tuskegee Institute was established to train Alabama's most talented teachers.
It was established as a Normal School so that African-Americans could help integrate other races into society.
Booker T. Washington was appointed principal. However, there was no school building at that time.

Washington was not deterred and began to establish relationships with white supporters while he sought land and recruited students.
He realized that African-Americans educated with certain skills could improve the community and be more accepted by whites.
The school was able to move to an abandoned 100-acre plantation, thanks to some prominent donations.
Nearly 140 years later, this historic site continues to educate the public about the achievements of the school, and how they changed Tuskegee's future.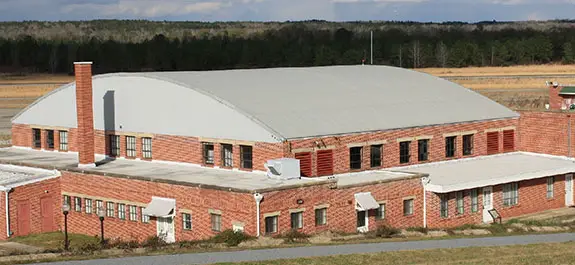 3. George Washington Carver Museum
The George Washington Carver Museum is located next to the Tuskegee Institution Historic Site.
It is located on the University campus and offers self-guided tours of its exhibits, photographs, and artifacts.
George Washington Carver, an African-American inventor who was also a keen botanist, was born in 1875.
When they needed bright teachers to teach local African-American kids, he became a Tuskegee Institute professor.
He developed methods to reduce soil loss from cotton overplanting during his time at the school.
He encouraged local farmers to grow sweet potatoes and peanuts for their own sustenance and better quality of life.
To help them even further, he created bulletins that included recipes for foods they could grow. This fascinating museum in Tuskegee tells you all about George Washington Carver's life, his inventions, and environmental projects.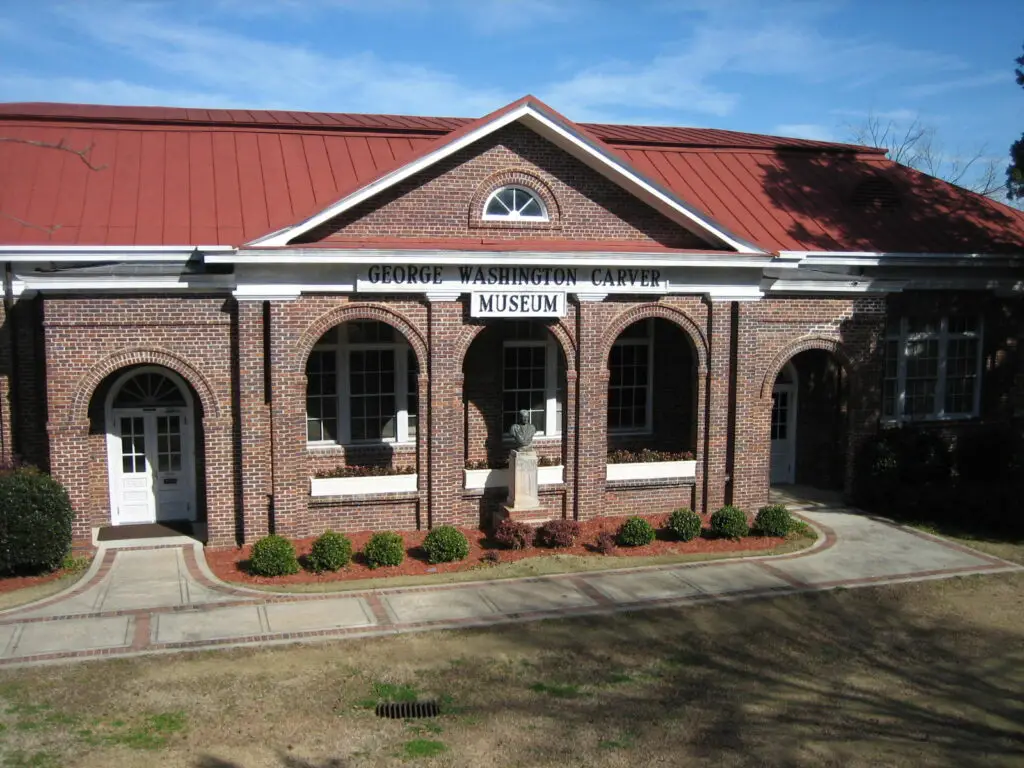 4. National Historic Site for the Tuskegee Airmen
Before 1940, African Americans were not permitted to fly for the United States Military.
This was before the Tuskegee airmen arrived! After a long campaign, an all-African-American squadron was established in Tuskegee (Alabama).
The squadron consisted of pilots, maintenance, support personnel, navigators, and bombardiers. The training was provided by the Tuskegee Institute nearby.
Learn more about the historical site, which was opened in 1998. Visitors can also enjoy information, displays, and exhibits at Moton Field's Hangar One Museum.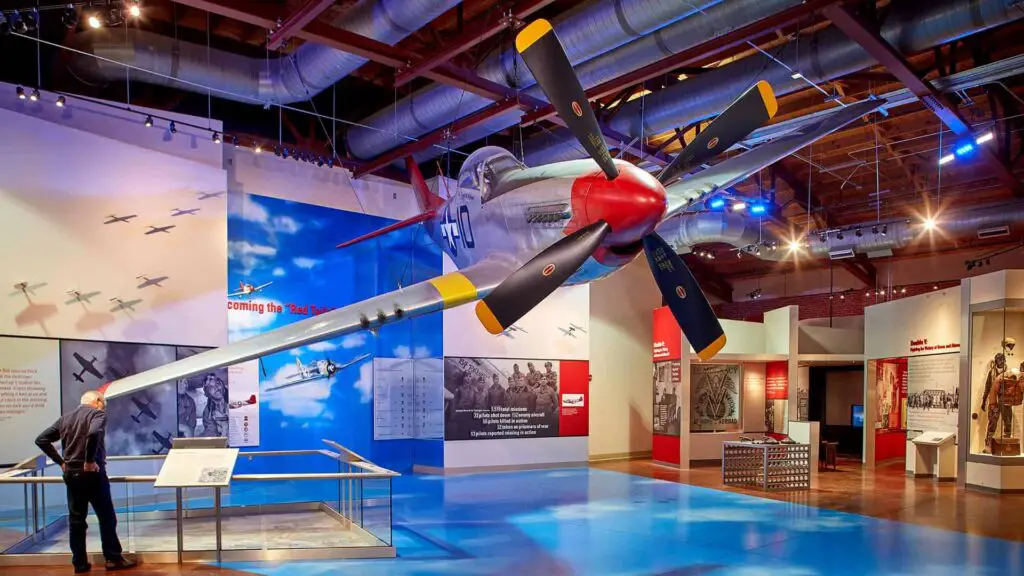 5. Lake Tuskegee
Lake Tuskegee also known as City Lake, is a beautiful waterside spot near Downtown Tuskegee that offers excellent opportunities for fishing, sailing, and other watersports.
The lake, which measures 92 acres, is surrounded by woodland and grassy areas that allow you to relax and enjoy the sun.
You will find many other interesting birds here, including Barn Swallows, Eastern Bluebirds, and Orchard Orioles. So don't forget your binoculars.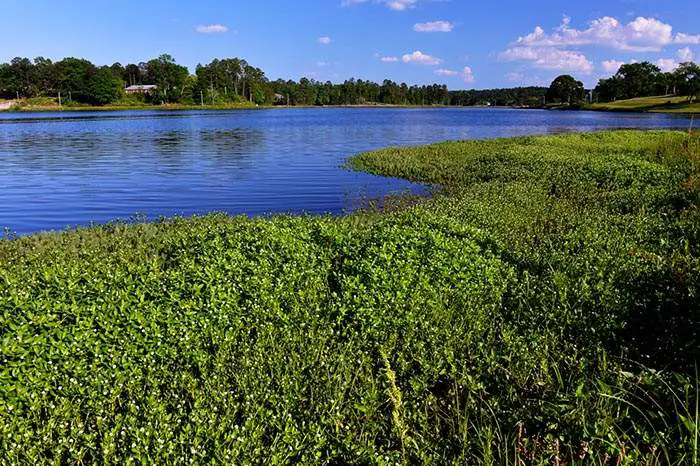 6. Tuskegee Human & Civil Rights Multicultural Center
Tuskegee and Macon County Alabama have always attracted a variety of cultures and races. These include Native Americans and European Americans to African American citizens.
The museum covers the history of the city in detail. It includes timelines that include Civil Rights victories, ground-breaking educational systems, and one of the worst medical travesties in history.
The museum offers a fascinating glimpse into the region's history, spanning two centuries and three different cultures.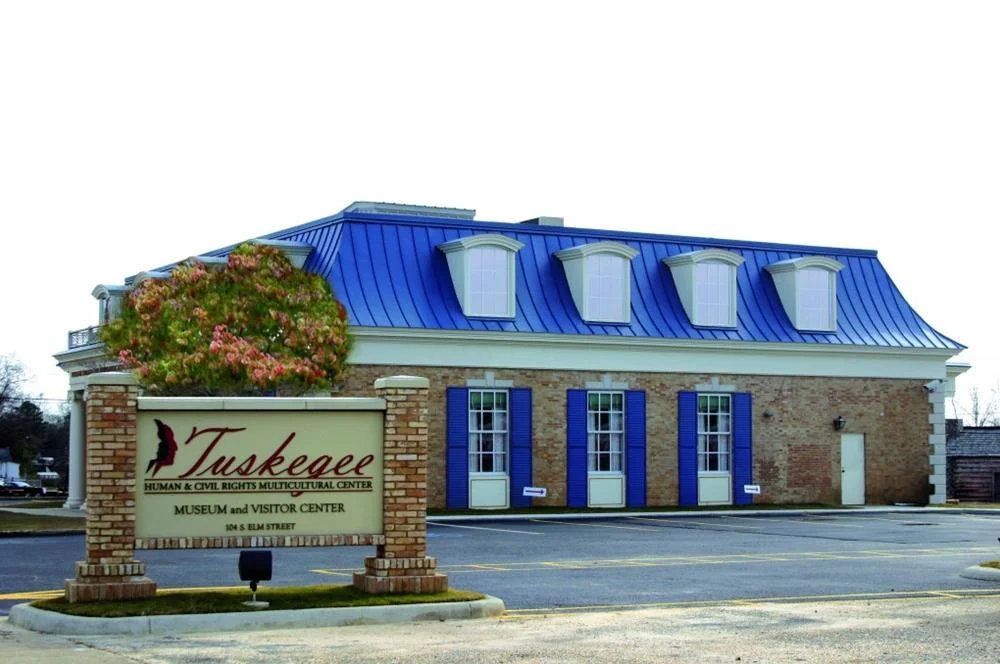 7. The Legacy Museum
The Legacy Museum is on the campus at Tuskegee University.
This museum gives a good overview of the Tuskegee Institute. It also discusses medical ethics through its exhibits, particularly those that relate to the Tuskegee Study.
A large collection of African, American, and European artworks from more than 100 years ago is also available.
Although it is not the biggest museum, it has a lot of information and is worth a visit if you're interested in exploring the city's past.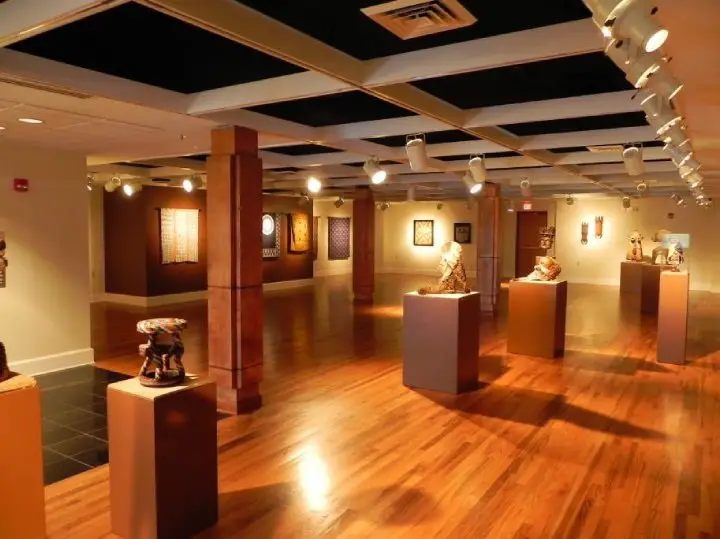 8. The Oaks – Booker T. Washington's Home
Booker T. Washington was a leader of the African-American community.
He was based at Tuskegee Institute, where he served as principal. This school advocated for the education of African-American children.
His home was located at The Oaks, Tuskegee.
This 15-room house tells Booker T. Washington's story in detail. It is worth a visit if you are visiting Tuskegee.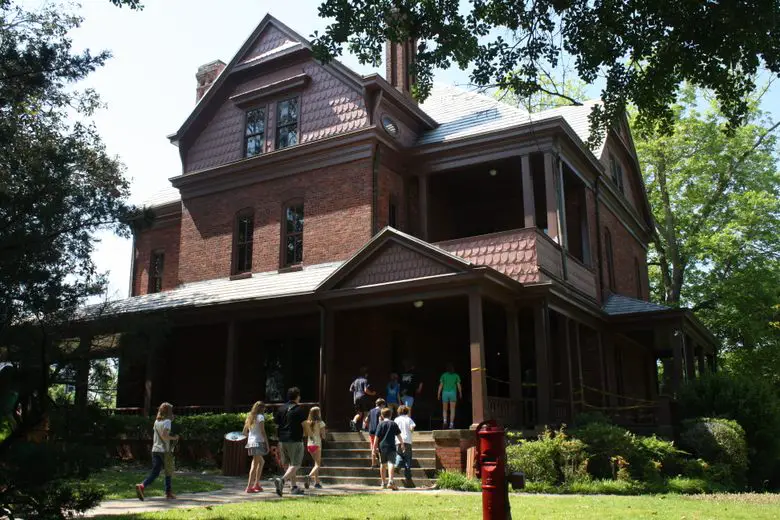 9. National Memorial for Peace and Justice
The National Memorial for Peace and Justice was opened in 2018. It is dedicated to all African-Americans who were ever subject to racial and/or sexual segregation, slavery, and lynching, as well as those deemed innocent of the crimes they did not commit.
This memorial is located on six acres and features art, design, and sculpture to tell these stories.
The memorial square is the focal point. It features 800 x 6-foot tall steel monuments that each represent racial lynching victims across the United States and around the globe.
It is a touching memorial that inspires and educates. If you're in Montgomery, make sure to visit it.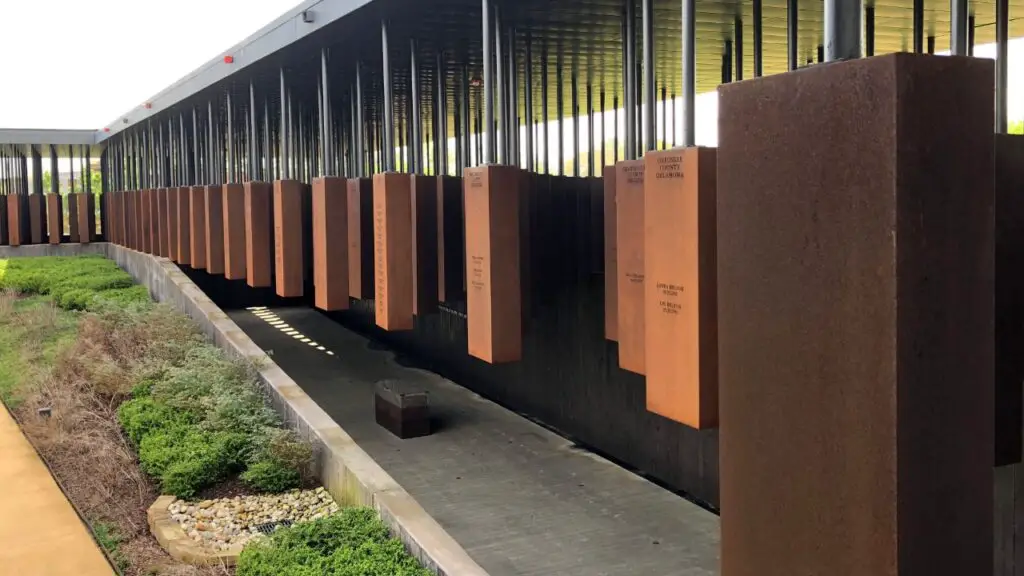 10. Blue Seas 2 Restaurant
Blue Seas 2 Restaurant, located on West Martin Luther King Highway, Tuskegee, offers delicious food just like your grandma used.
It offers buffet-style Southern cuisine, including baked butternut squash pudding, baked fish and vegetables, and other Southern-style dishes.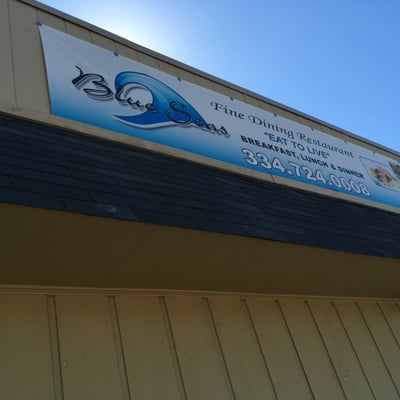 11. Dexter Parsonage Museum
Dexter Parsonage Museum is a great place to start if you're interested in the Civil Rights Movement's history and where Dr. Martin Luther King or his family lived in Montgomery at this time.
Permanent exhibits include original furniture and photos of 12 Dexter pastors who lived there during his lifetime.
Visitors to Montgomery should see it for inspirational quotes, unpublished photos, and historical eyewitness accounts.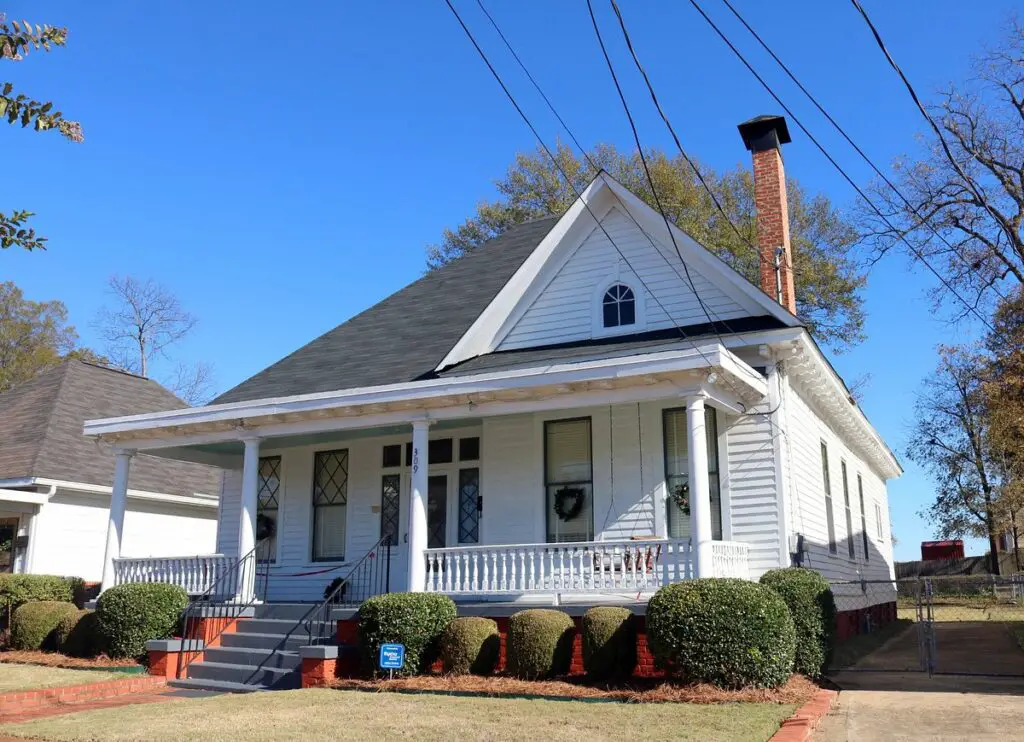 12. Rosa Parks Library and Museum
Rosa Parks, an African-American woman who refused to give up her seat on a bus in Montgomery, in 1955, was the reason.
During that time, blacks and whites were separated in all areas of life, including public transport.
This day, her actions triggered life-changing events that accelerated the Civil Rights Movement.
Rosa Parks Library & Museum has a lot of information about this incident.
After you have explored the museum's information, go outside and find the bus stop at which this historic moment occurred.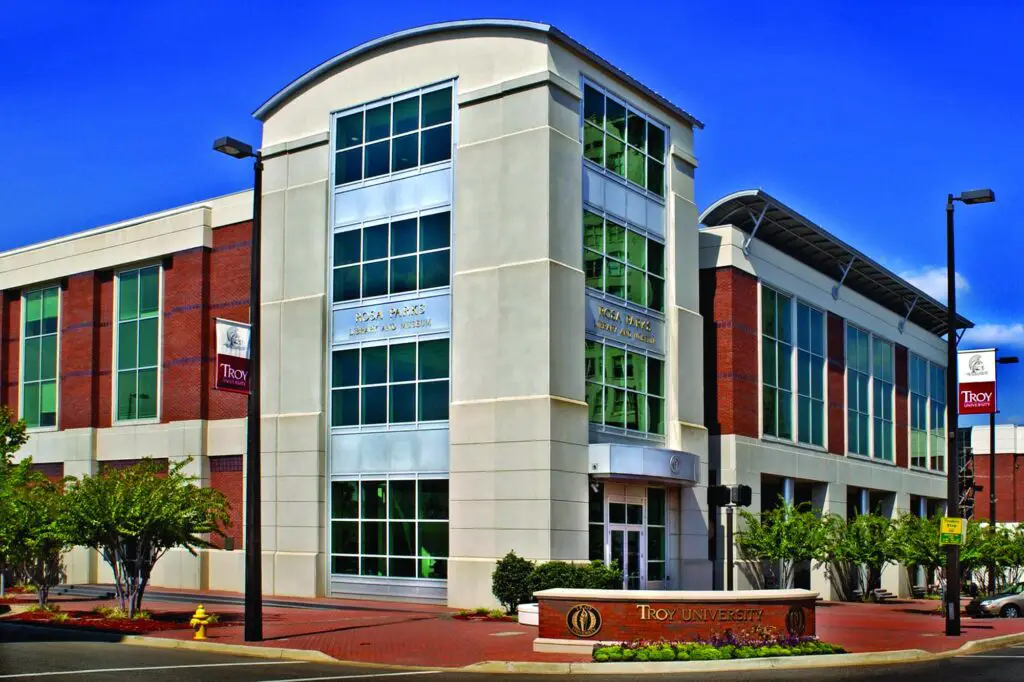 13. Sweet Creek Farm Market
Sweet Creek Farm Market is the best place to go if you're looking for delicious Alabama food, fresh produce, and great service.
This charming market is located just outside Montgomery and serves farm-to-table food, freshly baked goods, and delicious homemade ice cream.
Sweet Creek Farm Market is affordable and offers generous portions. This market is great for those who have been on a sightseeing trip and need to stop for dinner before returning to Tuskegee.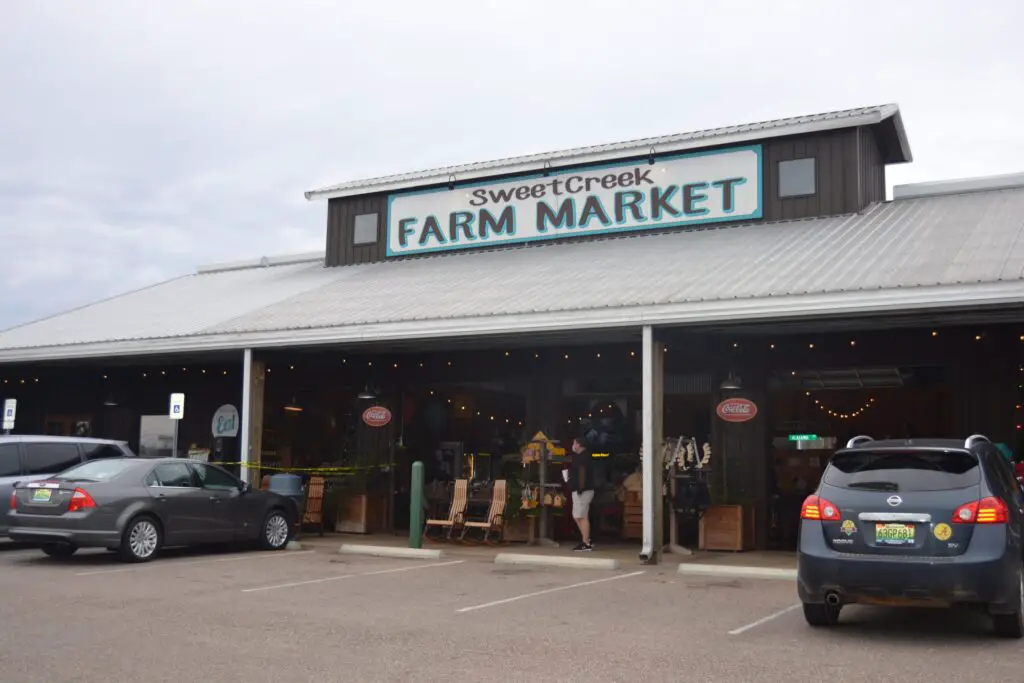 14. John Emerald Distilling Company
John Emerald Distilling Company was founded by the Sharp brothers, who immigrated from Scotland to America.
The distillery is located in Downtown Opelika and offers tours and tastings. They also sell local spiced whisky, rum, and gin.
This informative tour lasts 20 minutes and includes a visit to the Barrel Storage Room, Warehouse, and Production Area as well as the Bottling Room.
You can taste some fiery nectar in the tasting room after the tour ends. Also, pick up a few bottles as souvenirs of your visit.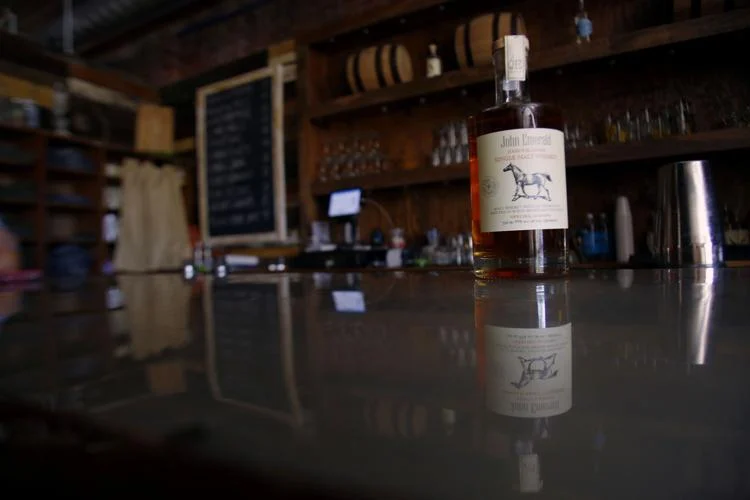 15. Museum of East Alabama
The Museum of East Alabama is located northeast of Tuskegee, in Opelika.
This museum is compact and a wonderful place to learn about Opelika's history and East Alabama's. It has artifacts and other exhibits that you might not expect to see.
Browse displays that date back to the American Civil War, and find out how some parts of the city were used during World War II as POW camps.
Find out more about the Native American tribes that lived in the area and how the local industry shaped the city.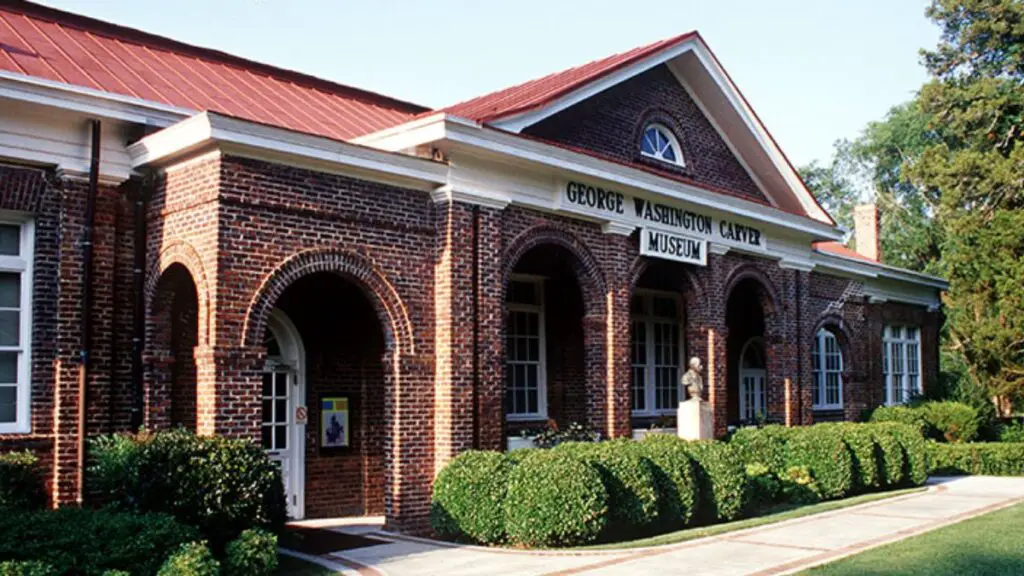 Also, check the Top 18 Things to Do in Tuscaloosa of Alabama