Troy, a charming college town nestled among emerald pine trees, is located on the tranquil shores of Pike County Lake. You'll find plenty to do in this rapidly-growing city of Alabama, including its charming downtown, beautiful museums, and beautiful natural areas. You can stroll the College Street Historic District to admire the diverse architecture or you can take a tranquil nature walk through the Troy Arboretum's lush lanes. 

The Pioneer Museum of Alabama provides information about the history of the area. Next, visit the charming downtown, which is home to many historic buildings, wonderful restaurants, and great shops. You can also enjoy horseback riding, boating, and adventure camps as well as outdoor laser tag. Troy has a lot to offer, from vibrant college sports to an impressive art scene to family-friendly festivals. For more fun things to do in Troy (Alabama), check out the following list.

1. Stroll down the charming Historic Downtown Square of Troy
The Historic Downtown Square in Troy is a treasure trove of charming boutiques and art galleries as well as vibrant restaurants. You can admire the colorful street art as you stroll along the quiet streets. Also, take a look at the architecture of historic buildings such as the 1908 Carnegie Library or the Troy Post Office which dates back to the 1920s. You will also find many unique shops, local businesses, and top-name retailers. Downtown Troy Alabama's Facebook page lists many unique events and annual festivals that are held in the area.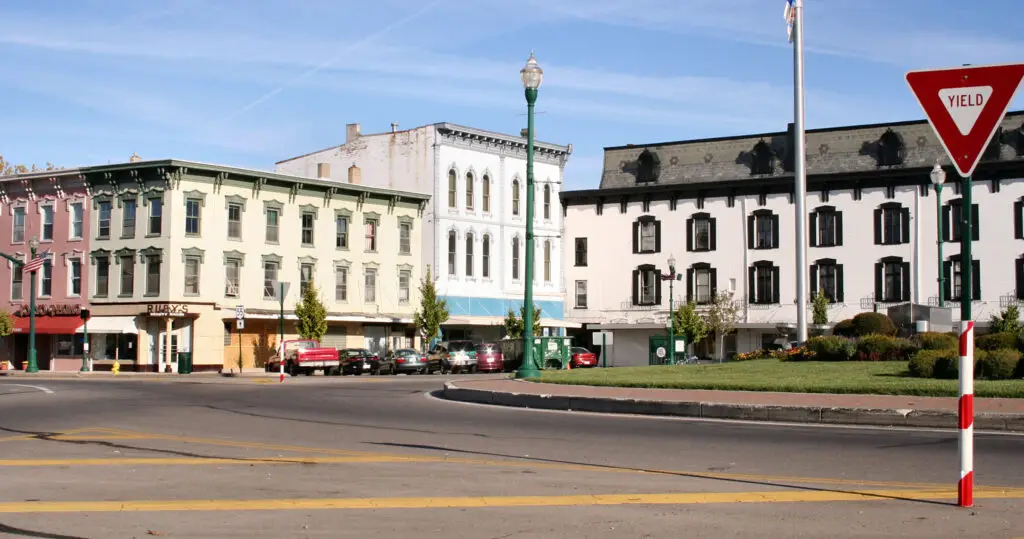 2. Troy Arboretum's blooms are worth a visit
The beautiful Troy Arboretum, located next to Troy University is a peaceful park with lush trees and tranquil groves. Troy University uses the arboretum as an educational facility for studying ecology, field botany, and other environmental sciences. However, it is also open to the general public. As you stroll through the fragrant lanes, discover the amazing flora of Southeast Alabama and take in the incredible collection of more than 6,000 plants. The Arboretum is the perfect place to take a break and enjoy a peaceful afternoon. It is also a wonderful spot for bird-watching and picnicking.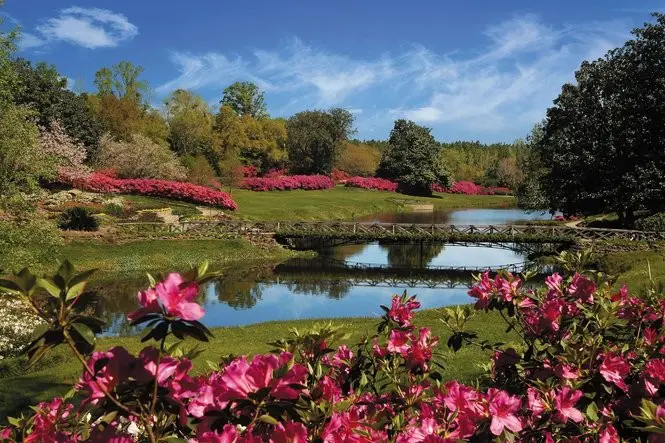 3. Ride horses along the Heart of Dixie Trail
Horseback riding is a great way to see the stunning landscapes around Troy. The Heart of Dixie Trail Ride, located to the north of Troy, has approximately 35 miles (56km) of trails that are ideal for outdoor recreation. You can ride horses through the forests and along trails, or you can explore the countryside by ATV. You can fish for bass in the fully-stocked lake, swim in the outdoor pool, or camp in one of the rustic cabins on the site.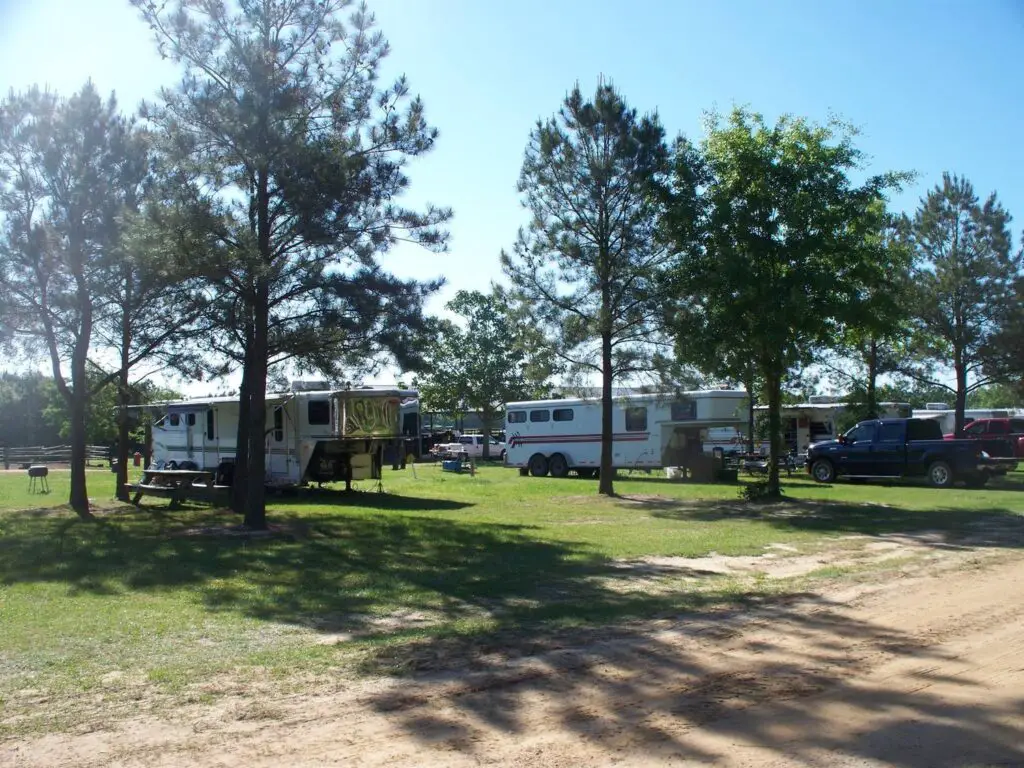 4. The Pioneer Museum of Alabama has artifacts
The Pioneer Museum of Alabama offers a great place to learn more about Alabama's heritage. The museum is filled with interesting facts and educational exhibits. It even has interactive historical recreations. You can see 22 historical structures here. Also, you can visit the demonstration log cabins to view a blacksmith shop, an old country store, and a rustic cabin with a pioneer kitchen. The museum's extensive collection includes everything from carriages to quilts. Many nature trails run through the park. Annual educational events are also held throughout the year at the museum.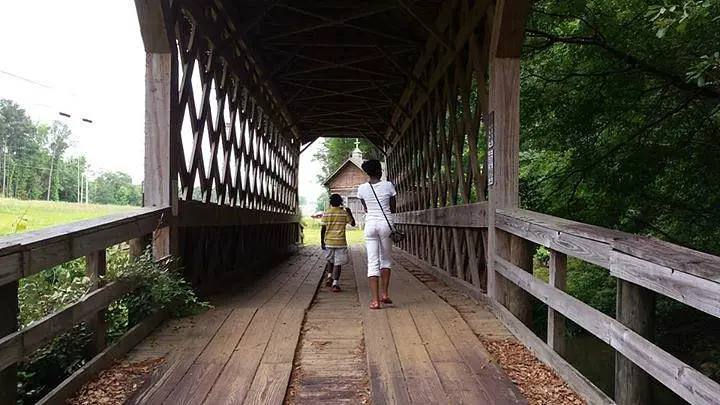 5. Visit Troy University
Troy University's beautiful campus is situated near downtown Troy, surrounded by rolling hills and tranquil groves full of old oak trees. The campus was founded in 1887 and is an excellent academic institution. It also has a lively sports program and a vibrant student body. The grounds are home to beautiful walking trails. Visitors can also enjoy a stroll through the arboretum and a picnic by Lake Lagoona. There are many public art pieces throughout the campus. You can also play at Trojan Oaks Golf Course on campus.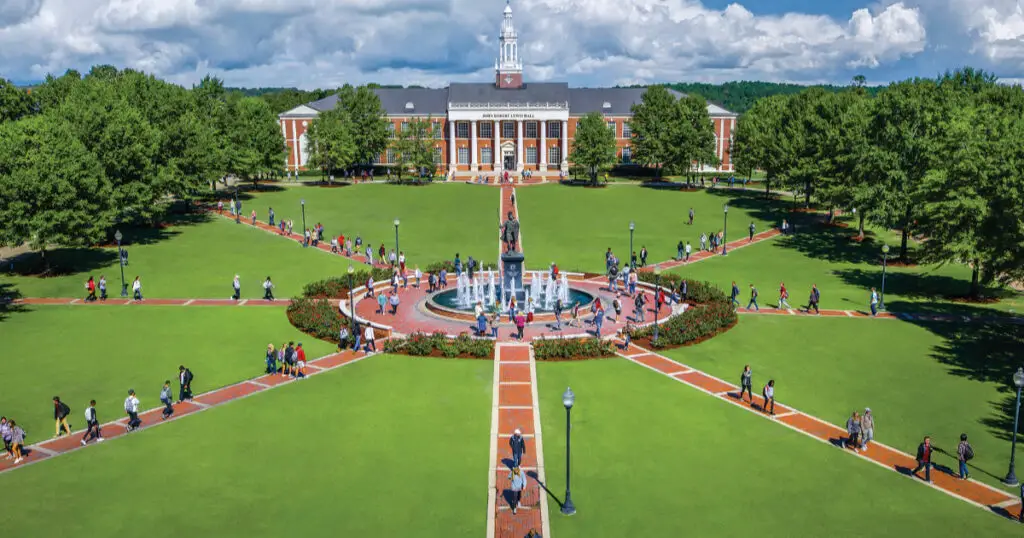 6. Butter and Egg Adventures offers adrenaline-pumping thrills
Butter and Egg Adventures offers thrilling activities and engaging courses. You can choose from a variety of adventurous packages that include climbing structures, low- and high-rope challenges, waterfront activities, and even giant swings. You can also fly over the forest canopy on 23 zip lines and take part in unique tree-top challenges. Camp Butter and Egg has 30 activities for all ages, including aerial adventures and a maze.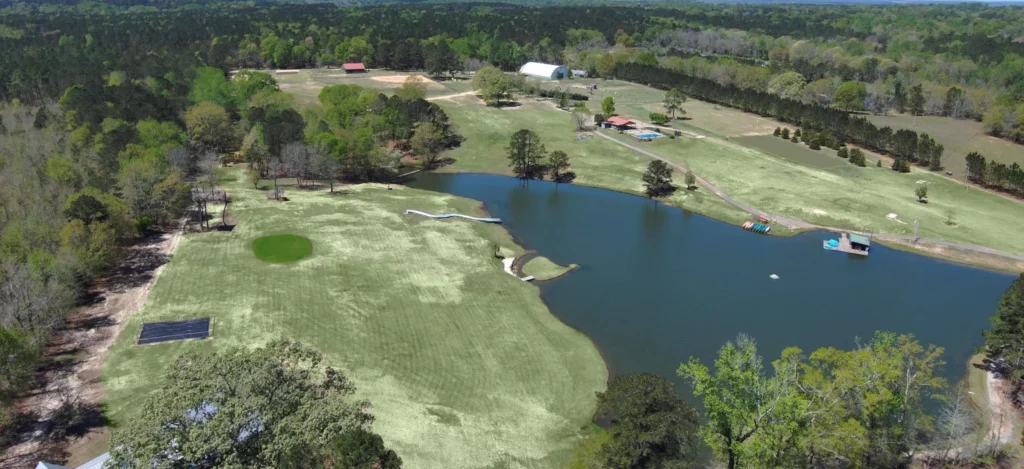 7. The Conecuh River Depot Military Museum has military memorabilia.
The Conecuh Depot Military Museum features amazing memorabilia and artifacts. The private museum contains everything, from mementos from World War II Germany to small items from Operation Iraqi Freedom. Other items were collected from veterans, their families, and estate sales. The Conecuh River Depot Military Museum, which is owned and managed by a veteran from the area, was established as a tribute to the sacrifices and work of those who served in the Armed Services. It is located adjacent to the Pioneer Museum of Alabama.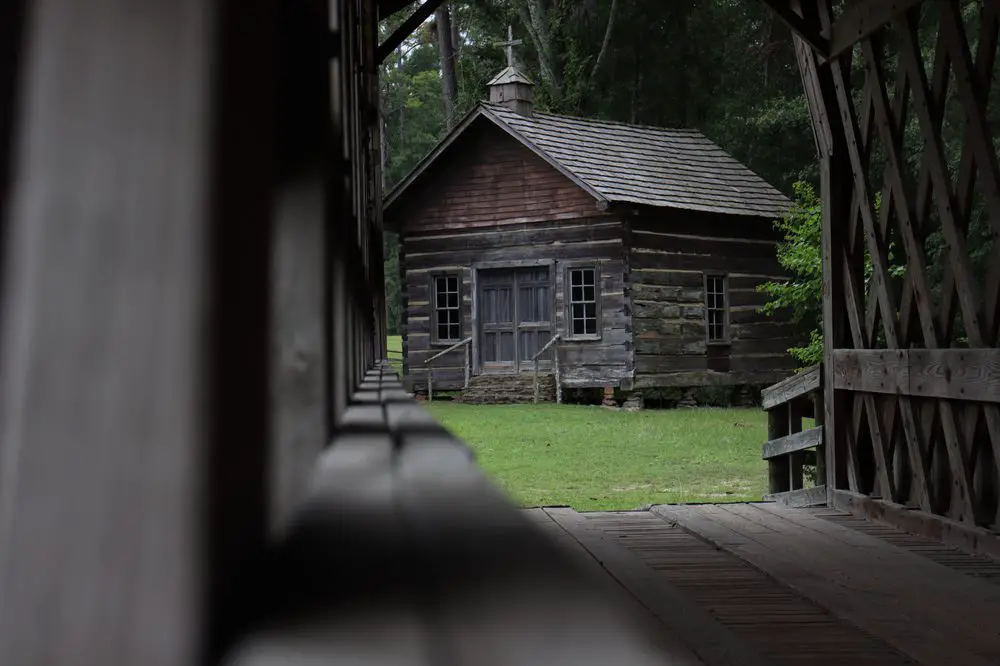 8. Visit the Johnson Center for the Arts
Although the exterior architecture is classic-revival, the Johnson Center for the Arts interior pops with color thanks to the contributions of regional artists. This cultural center is located in a historic post office building. It features local artisans' work and hosts community events throughout the year. The Johnson Center for the Arts is a cultural center that supports cultural enrichment and art education. It showcases a wide range of art forms and curates outstanding exhibitions. Stop by the galleries as you stroll through downtown Troy to take in the amazing collections.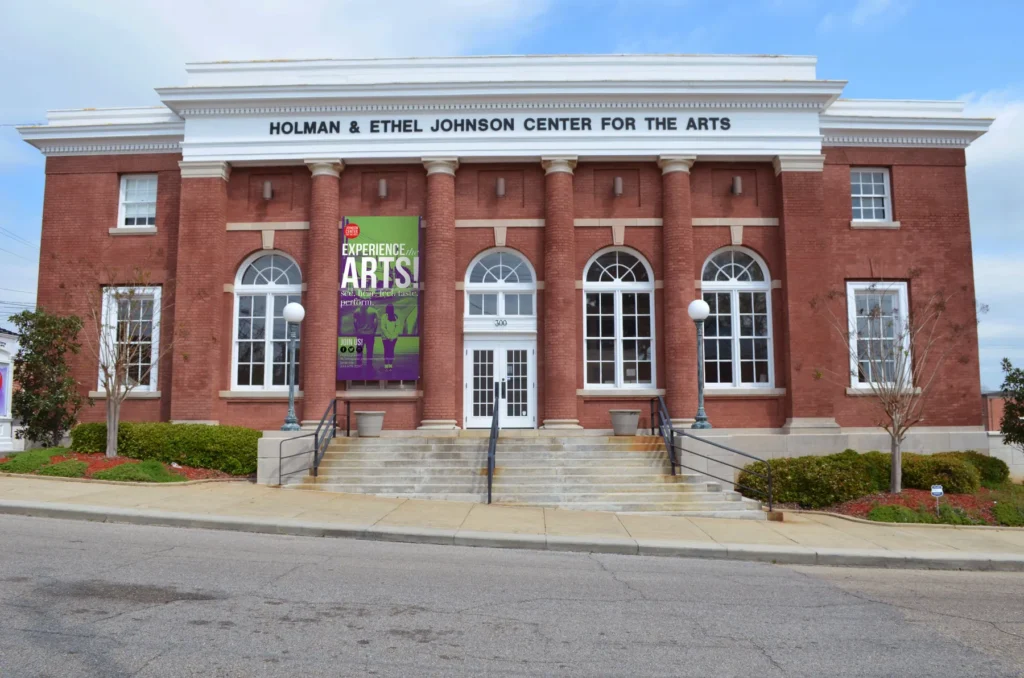 9. Pike County Lake offers a day of fun by the water
The picturesque Pike County Lake is an excellent place to relax in Troy. It is also a great spot to have a picnic. The park, located to the south of Troy, has a pro shop selling bait and tackle, a conference center, and a concession stand. After a long day of hiking or boating on the lake, you can relax at one of the picnic tables to enjoy the view while enjoying your alfresco meal. The area is also popular with birdwatchers and visitors can fish here for bass.

10. Enjoy a delicious meal at Sister's Restaurant
Sister's Restaurant is a great option for a delicious meal. It offers a fantastic selection of traditional Southern dishes. The Sister's Restaurant is a casual, friendly restaurant that was founded by two sisters in 1997.
It has been a popular spot for its traditional cooking and warm hospitality. Each day has a different menu, with a special buffet on Wednesday and Sunday. There is always something tasty on the menu, no matter what day it may be. Make sure to save room for dessert! This Homemade Banana Pudding was voted one of the 100 best dishes in Alabama.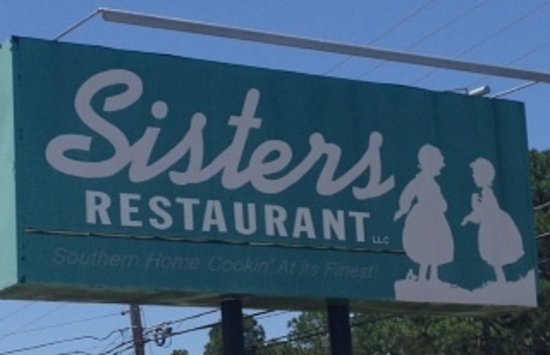 11. Stroll through the College Street Historic District
The College Street Historic District's beautiful architecture will make you feel lost. This beautiful, 2-block area is home to a number of historic buildings from a range of architectural styles including Late Victorian, Greek Revival, Queen Anne, and Late Victorian. You will find 17 historic houses as you walk through the area.
These include the Murphree House, which dates back to the 1870s, and Henderson-Denison House, which dates back to the late 19th Century. The area also has a historical church and cemetery. This remarkable attraction is on the National Register of Historic Places.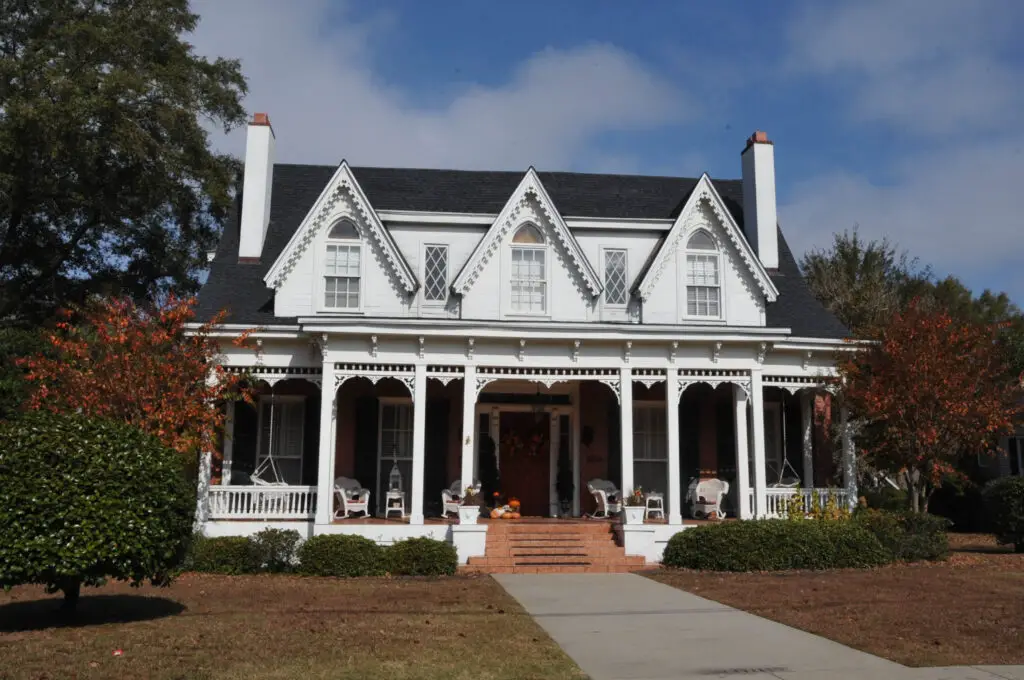 12. Nightlife at That Blue Note
Troy's nightclub is known for its live music, dancing, and other raucous events. The Blue Note is open from Thursday to Saturday. Thursday hosts a Karaoke Night, Friday hosts a House DJ and Saturday features live bands. You will also find giveaways and wild events at the club. That Blue Note is a great place to party in Troy. The cover fee is low and the dress code is casual.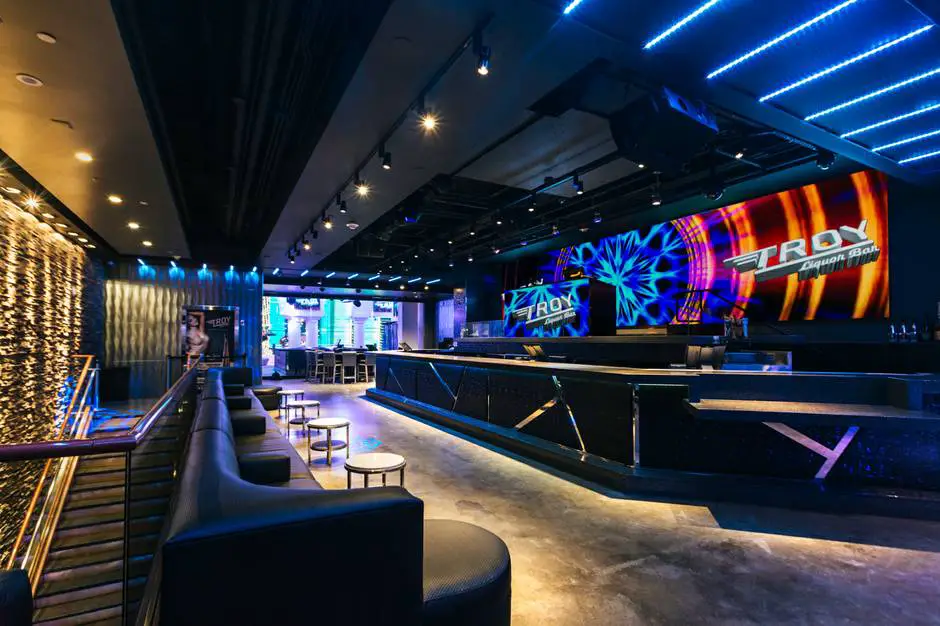 13. View a Troy University sporting event
Troy University boasts a great athletics program. There are many opportunities to catch a sporting event throughout the academic year. You can enjoy the Trojan spirit, whether you are interested in basketball, football, football, soccer, or tennis. There are several sporting facilities at the university, including the Veterans Memorial Stadium and the Trojan Arena. The Riddle-Pace Field is where you will find a section of fans dressed in cardinal and white.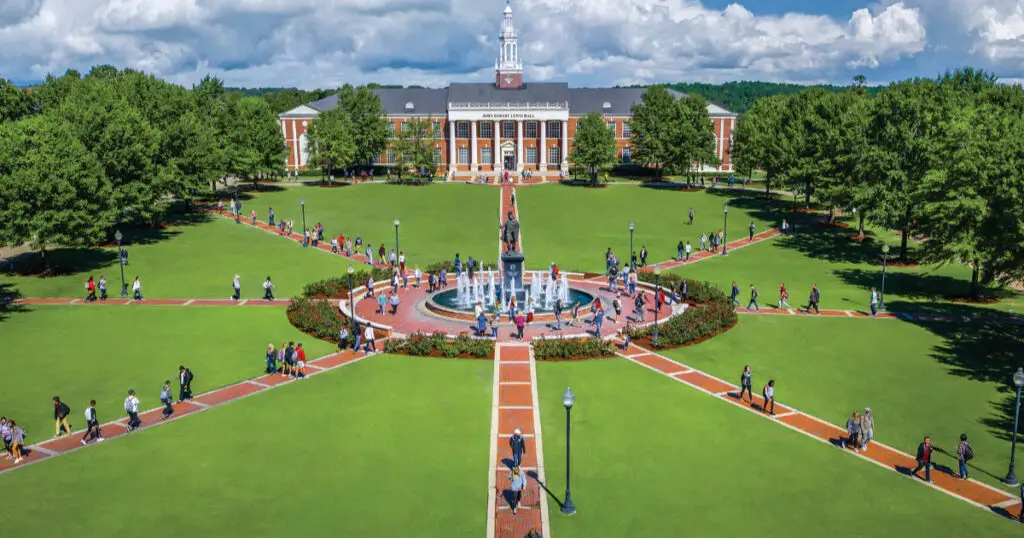 14. C & K Nail Spa & Salon will rejuvenate you.
Relax with a spa treatment at C & K Nail Salon & Spa. The friendly salon offers many services and treatments to ensure you have the best possible beauty experience. You can look amazing with the wide variety of manicure and pedicure options. You can also get brow waxing at the spa.

15. Continental Cinemas offers a wide selection of movies
The casual movie theater has always something to offer. The cinema shows blockbuster films from Hollywood and has many evening and matinee showings. You can grab delicious snacks from the concessions stand, whether you are looking for raucous comedy or family-friendly animation. On Thursdays, the cinema offers discounted tickets and hosts a series of child-friendly movies that are available at a reduced price.
Troy is a charming destination with its friendly atmosphere, beautiful outdoor activities, and pleasant downtown. The Southern town is full of scenic charm, from its historic architecture to its country trails. You can live like a local and enjoy outdoor recreation, shopping, sports, and other activities. Get started planning your vacation today! Don't forget to check out these fun things to do in Troy.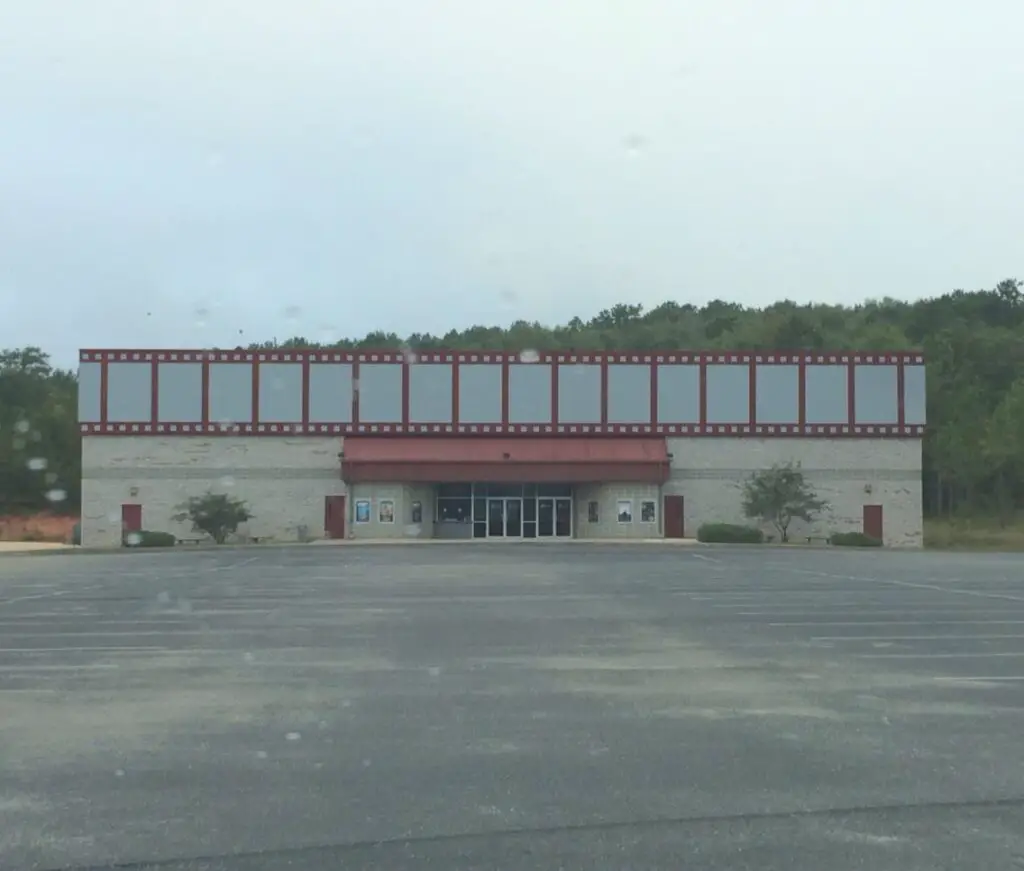 Also, check the Top 15 Things to Do in Tuskegee of Alabama