Nestled on the shores of Prince William Sound in Southcentral Alaska, Valdez is a picturesque town known for its stunning natural beauty, outdoor adventure opportunities, and access to some of the state's most iconic attractions. Surrounded by snow-capped mountains, glaciers, and pristine waters, Valdez is a haven for outdoor enthusiasts, history buffs, and wildlife lovers. In this comprehensive guide, we'll explore the top things to do, accommodation options, and restaurants that make Valdez a must-visit destination for those seeking an authentic Alaskan experience.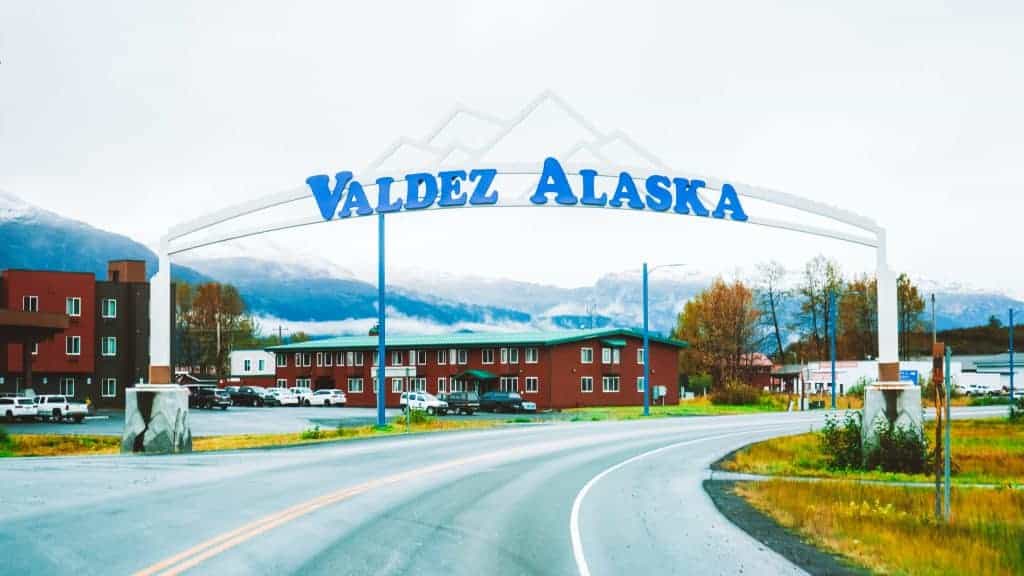 Top Things to Do:
Columbia Glacier Cruise: Embark on a thrilling glacier cruise to witness the awe-inspiring Columbia Glacier, one of the fastest-moving glaciers in North America. These boat tours offer an up-close view of towering icebergs and the chance to spot wildlife, including sea otters, seals, and whales.
Hiking Trails: Valdez boasts a network of hiking trails that cater to all skill levels. The Valdez Goat Trail and Solomon Gulch Trail are popular options, offering stunning views of the surrounding mountains and coastline. More experienced hikers can tackle the strenuous hike to Shoup Glacier.
Worthington Glacier: Visit Worthington Glacier State Recreation Site, where you can hike to the base of Worthington Glacier. The visitor center provides information on glaciology and the geological history of the area.
Kayaking and Paddleboarding: Explore the calm waters of Prince William Sound by renting a kayak or paddleboard. This is an excellent way to get close to glaciers, watch for wildlife, and enjoy the serenity of the sound.
Fishing: Valdez is renowned for its excellent fishing opportunities. Cast your line for salmon and halibut in the rich waters of Prince William Sound or book a charter to try your hand at deep-sea fishing.
Whale Watching: Join a whale-watching tour to see humpback whales, orcas, and other marine mammals that frequent the waters around Valdez.
Keystone Canyon: Drive through the stunning Keystone Canyon, where waterfalls cascade down steep cliffs. Bridal Veil Falls and Horsetail Falls are two of the most famous waterfalls in the area.
Glacier Heli-Tours: For an unforgettable experience, take a helicopter tour that flies you over glaciers, alpine lakes, and rugged mountains. Some tours even offer glacier landings.
Prince William Sound Museum: Learn about the history of Valdez, its fishing industry, and the 1964 earthquake at the Prince William Sound Museum, located in the town's harbor area.
Cultural Experiences: Discover the culture and heritage of Valdez by visiting the Maxine & Jesse Whitney Museum, which showcases the history of the Chugach Native people and the early pioneers who settled in the area.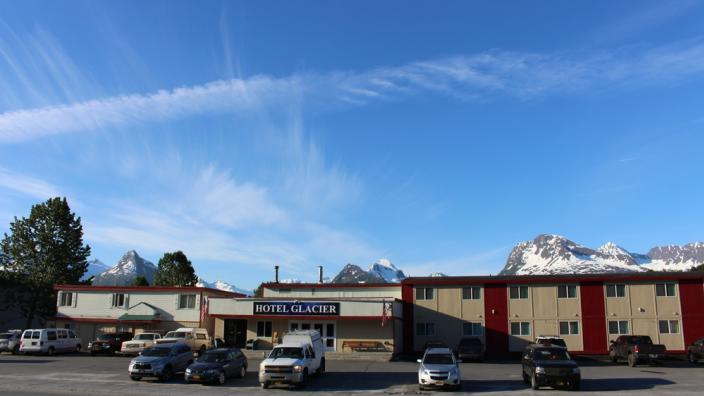 Accommodation Options:
Valdez offers a variety of accommodation options, from waterfront hotels to campgrounds surrounded by nature. Here are some choices to consider:
Hotels: Valdez has several hotels, including waterfront options that provide stunning views of the harbor and surrounding mountains. Many of these hotels offer comfortable amenities and easy access to local attractions.
Lodges and Cabins: For a more rustic and immersive experience, stay in a wilderness lodge or rent a cabin in the surrounding wilderness. These accommodations often provide a cozy atmosphere and proximity to outdoor activities.
Bed and Breakfasts: Valdez has charming bed and breakfasts where you can enjoy a warm and personalized experience with local hosts who can offer insights into the area.
Vacation Rentals: Vacation rental homes and apartments are available for those seeking a home-away-from-home experience. They are ideal for families or larger groups.
Camping: For the adventurous traveler, Valdez offers campgrounds in beautiful natural settings, allowing you to immerse yourself in the Alaskan wilderness.

Top Restaurants:
Valdez's culinary scene celebrates fresh seafood and locally sourced ingredients, reflecting the town's close connection to the sea and the outdoors. Here are some top restaurants to explore during your visit:
The Fat Mermaid: This popular seafood restaurant offers a variety of dishes, from fresh-caught fish and chips to Alaskan king crab legs. The waterfront location provides scenic views.
Mike's Palace: A Valdez institution, Mike's Palace is known for its friendly atmosphere and hearty meals. Try the prime rib or halibut for a true Alaskan dining experience.
Old Town Burgers and Fries: If you're craving a classic American burger, head to Old Town Burgers and Fries. They serve up delicious burgers made with local ingredients.
The Potato: This cozy eatery specializes in—you guessed it—potatoes. Sample their loaded baked potatoes with a variety of toppings for a filling meal.
The Roadside Potatohead: Another spot dedicated to potatoes, The Roadside Potatohead offers a diverse menu featuring baked potatoes, sweet potato fries, and creative toppings.
Alaska Halibut House: As the name suggests, this restaurant is all about halibut. Enjoy halibut prepared in various ways, from classic fish and chips to grilled options.
Valdez Cafe: Valdez Cafe is a local favorite for breakfast and lunch. They serve hearty portions of comfort food, including omelets, sandwiches, and homemade soups.
Shack Family Restaurant: A family-friendly option, Shack Family Restaurant offers a diverse menu with breakfast, lunch, and dinner options, including Alaskan seafood.
Subway: If you're in the mood for a quick and familiar meal, Valdez has a Subway sandwich shop that provides a convenient dining option.
Glacier Grind Coffee: Start your day with a visit to Glacier Grind Coffee, where you can enjoy a cup of coffee and freshly baked pastries while taking in scenic views.
In Conclusion:
Valdez, Alaska, offers a captivating blend of natural beauty and outdoor adventure that makes it a paradise for adventure seekers and nature lovers. Whether you're exploring glaciers, hiking in the mountains, or savoring fresh seafood, Valdez provides an unforgettable experience in the heart of Alaska's wilderness. Plan your visit to this charming coastal town and immerse yourself in the breathtaking landscapes and rich culture of Valdez, Alaska.