Introduction
Missoula Montana is a beautiful city that offers a lot to do. The city is located in the western part of Montana and has a population of around 70,000 people. It is also home to the University of Montana.
The city offers all sorts of outdoor activities like hiking, skiing, fishing, and biking. You can also go on scenic drives or explore one of the many parks in Missoula.
Things to do in Missoula Montana
Missoula is a city of about 70,000 people in the western United States. It is situated on the Clark Fork River at the foot of Mount Sentinel. The city has a mix of historic and modern architecture, as well as many tourist attractions including the Missoula Art Museum, Caras Park, and Blackfoot River.
It is possible to spend hours exploring Missoula's outdoor attractions. Mount Sentinel offers hiking trails with views of the city and Rattlesnake National Recreation Area provides opportunities for fishing and bird watching. Splash Montana offers water slides, pools, and lazy rivers for those looking for some summer fun. White Water Rafting offers trips through Class IV rapids on the Blackfoot River or gentle floats down the Clark Fork River in a raft or kayak
Mount Sentinel
Distance: 3/4 mile to the 'M', 1 and 3/4 miles respectively to the top of Mount Sentinel.
Since 1908, the 'M' at Mount Sentinel' has been a Missoula landmark. It was created by Forestry Club members and students who forged a trail up the mountain.
The 'M' has undergone many changes over the years. A wooden letter was replaced by the stone one in 1912 then the wooden letter 'M' was removed from the mountain in 1915 and replaced by a larger, more durable stone 'M'. This structure was left intact until 1968 when it was replaced by the concrete 'M.'
For all ages, a hike to the "M" is a popular Missoula activity. You will soon be able to see the University of Montana from the air after just a few minutes on the trail. As you climb higher, the view expands to encompass all of Missoula and the Clark Fork River, as well as distant mountains.
The trail is only a mile in length, but it can be strenuous depending on your speed. The trail climbs up a steep, zigzag route with 11 switchbacks. It also gains 620 feet in elevation. The 'M' Trail is a popular part of many local athletes and fitness enthusiasts.
The 'M' is the most popular destination. However, you can climb another mile up one of the two routes to Mount Sentinel. Even more spectacular is the view from the summit of the mountain. You can see Mount Jumbo across Hellgate Canyon to the north. You can see the water lines that Glacial Lake Missoula has etched into Mount Jumbo's slopes. The Bitterroot Mountains can be seen to the south.
You can either retrace your steps up Sentinel or follow Crazy Canyon Trail to Pattee Canyon from the top. Equestrians and hikers can also use the Hellgate Canyon Trail to connect Crazy Canyon Trail to the Kim Williams Trail.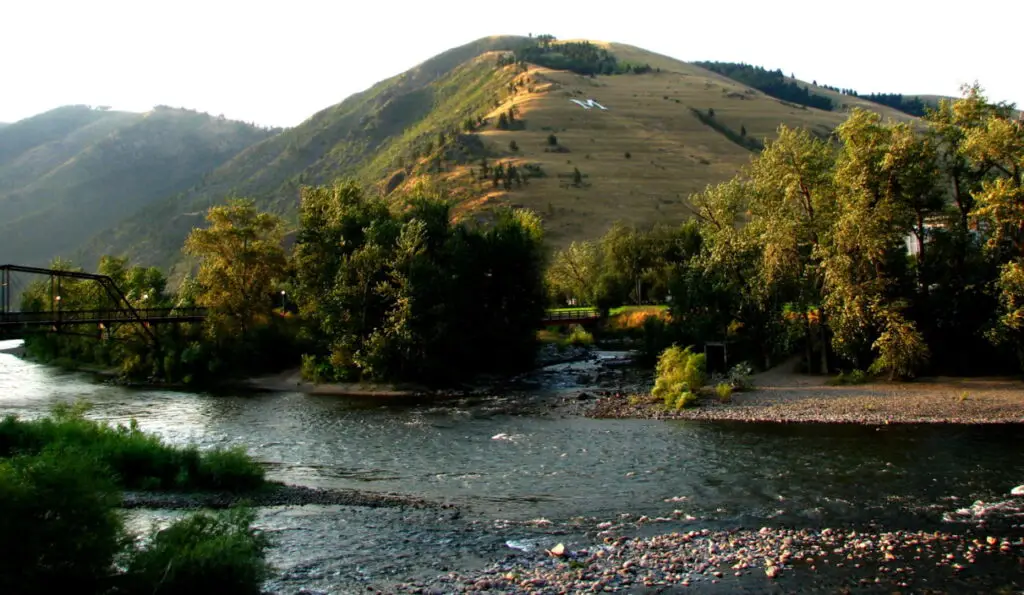 Rattlesnake National Recreation Area
The Rattlesnake National Recreation Area, located northwest of Missoula, is just a little southwest of Seeley Lake. It is a popular area for visitors to the Missoula region.
Congress approved Rattlesnake National Recreation Area in 1980, making it one of the most recent areas.
This area is just 4 miles from Missoula Montana.
The Rattlesnake Mountains, Wilderness Area, and the surrounding Wilderness are well-known for their beautiful mountain peaks and densely forested slopes.
McLeod Peak, which rises 8.620 feet above sea level, is the Rattlesnake Mountains' tallest peak.
The Rattlesnake National Recreation Area can be divided into two parts: the recreation area and the wilderness area.
The entire area of the Rattlesnake basin, which is shaped like a U, is fed by 50 small streams that are fed from snowmelt, groundwater leaks, and natural springs. The Wilderness section is home to beautiful mountain lakes with clear water.
The Rattlesnake National Recreation Area is a great place to see wildlife, and explore lush meadows, and forests full of Douglas and lodgepole pine, ponderosa, and many other wildflower and plant species.
You will find the following attractions at Rattlesnake National Recreation Area:
Rattlesnake Mountains
Rattlesnake Creek
Rattlesnake Trail
Recreational Activities
Fishing
Wildlife viewing
Hiking
Mountain Biking
Horseback riding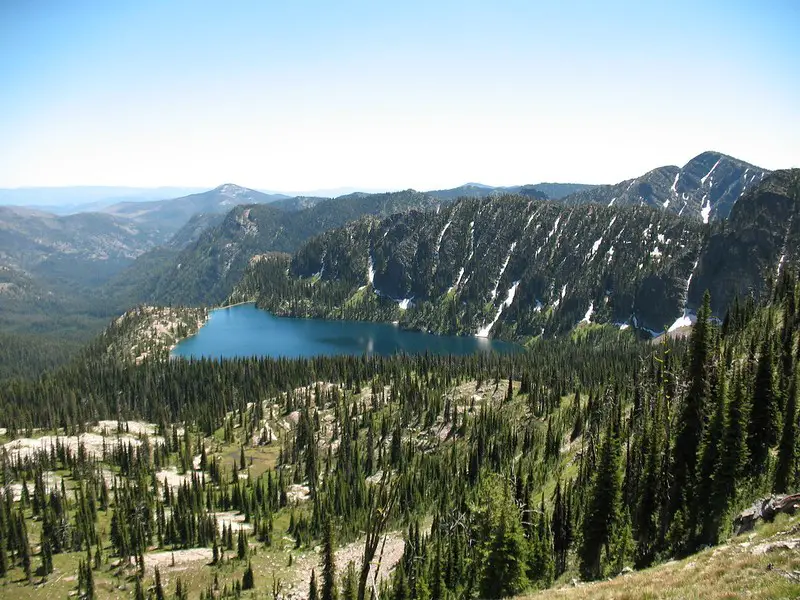 Splash Montana
Splash Montana, Missoula's new water park, was opened as an outdoor park in June 2006. Splash Montana, located in Playfair Park is a popular summer destination if you want to cool down after spending some time in the sun.
The waterpark features three stories of waterslides, zero-depth entry, spray features, and many other amenities. It's the ideal place to chill out any day between June and August.
Splash Montana features:
Three thrilling three stories waterslides
A swimmer-friendly zero-depth entry
Spray features and Kiddie Grizzly slide
A lazy river float-way paired with a wild branch
Floating play structures include a log walk, floating turtle, and water snake
Ranger Station cabana rental
Crazy Creek Cafe
Fireline Grill
The Lake – Olympic-sized swimming pool with 50-meter lap lanes and 25-yard lap lanes
Swim Lessons
Special Events
Birthday Parties
Note: Outside food or drinks are not allowed into the park.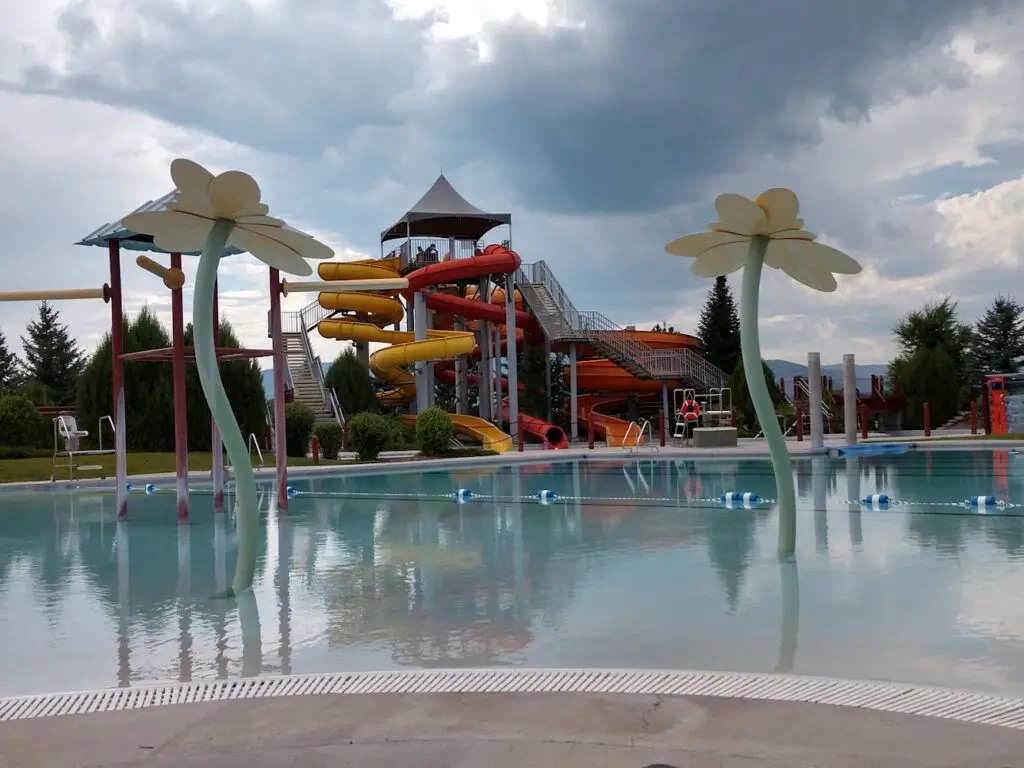 White Water Rafting
Scream, shout, and then screech as you cruise through the water during the whitewater rafting experience that you'll always remember. Missoula might not be overflowing with whitewater options, but the few things it is lacking in number make up for in the quality. Class II-IV rapids can set your heart racing along some of the most stunning streams in western Montana. On the smooth stretches, keep an eye out for elk, moose, bears, deer, bald Eagles, and Osprey. Take a ride on this wild adventure.
Let your mind drift away from your anxieties about school by taking an adventure in rafting with your fellow students. Whitewater rafting in Missoula Montana could be your next favorite recreational experience as a college student — the ideal study break that blends adventure and exploration of nature. Take a look at these three top whitewater rafting options in Missoula!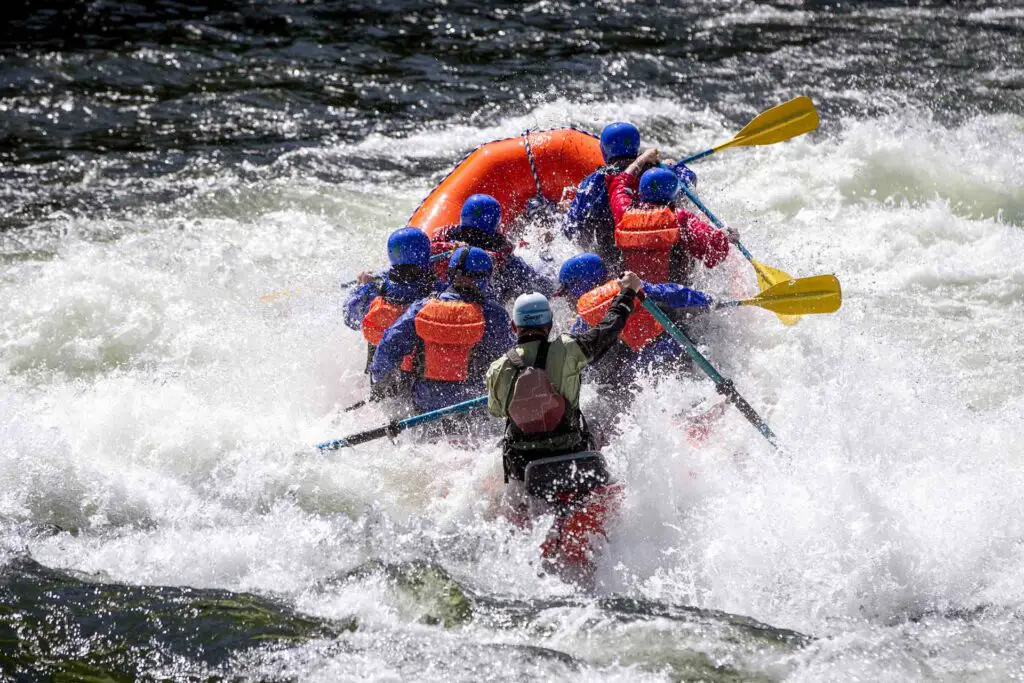 Caras Park
The Caras Park Pavilion, located in the middle of Downtown Missoula near the Clark Fork River, is accessible for private and public occasions. The Pavilion can host events that range from a formal dinner for up to 150 guests to a larger community festival. It is owned by the Missoula Downtown Association manages, maintains, and rents Caras Park for both public and private events. Caras Park has been home to more than 1,000 events in twelve years. The events have brought over one million visitors to the city's premier park along the Clark Fork River. Every year, it is an economic force Downtown that brings the entire community closer than any other Missoula location could. Caras Park is the site of many exciting events, such as Out to Lunch, Downtown ToNight, Missoula Marathon Expo and World Wildlife Film Festival's WildFest and Parks and Recreation's Kids Fest, Celtic Fest, First Night Missoula, Garden City BrewFest and GermanFes
Best Restaurants in Missoula Montana
The Patio at Rattlesnake Market
The Patio at Rattlesnake Market which was inaugurated in 2016, is an established neighborhood tradition created in 1997 when it was Rattlesnake Gardens. Barrett as well as Karen Byrne purchased the Rattlesnake landmark in April 2016. It is a popular café, coffee shop, and local market and we strive to be a resource for visitors and residents of and around the Missoula neighborhood. Offer excellent coffee, locally made baked goods, expertly prepared food by hand and an array of hand-crafted wine and beer that we hand-pick which you can bring home. The Patio at Rattlesnake Market is a must-visit neighborhood spot.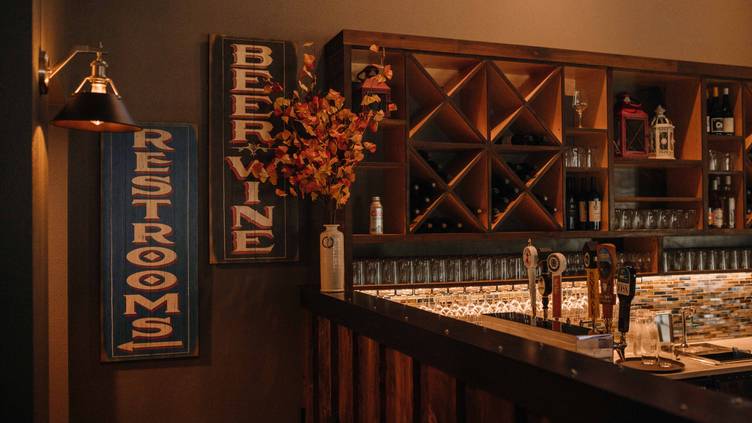 Bob Marshall's Biga Pizza
Bob Marshall's Biga Pizza, located in Missoula, MT, is a casual restaurant serving various Italian-style food. Fido is invited to sit at any of their four outdoor pet-friendly tables as you enjoy your dinner. Begin with a serving from their Antipasto Plate with Italian salami pepperoni, prosciutto di Parma, provolone Reggiano, roasted bell peppers, pears, cherry tomatoes mixed olives, pepperoncini, fresh mozzarella hot cherry peppers, fresh basil leaves and Extra virgin olive oil and bread from the house. Then, you can enjoy The Meatball Verde Pizza topped with broccoli rabe, local beef mozzarella, herbed mascarpone, garlic, olive oil, and homemade cilantro-jalapeno sauce. Also, try your Hummus and Goat Cheese Sandwich with homemade hummus, and goat cheese herbed as well as tomatoes, cucumber greens, and lemon vinaigrette.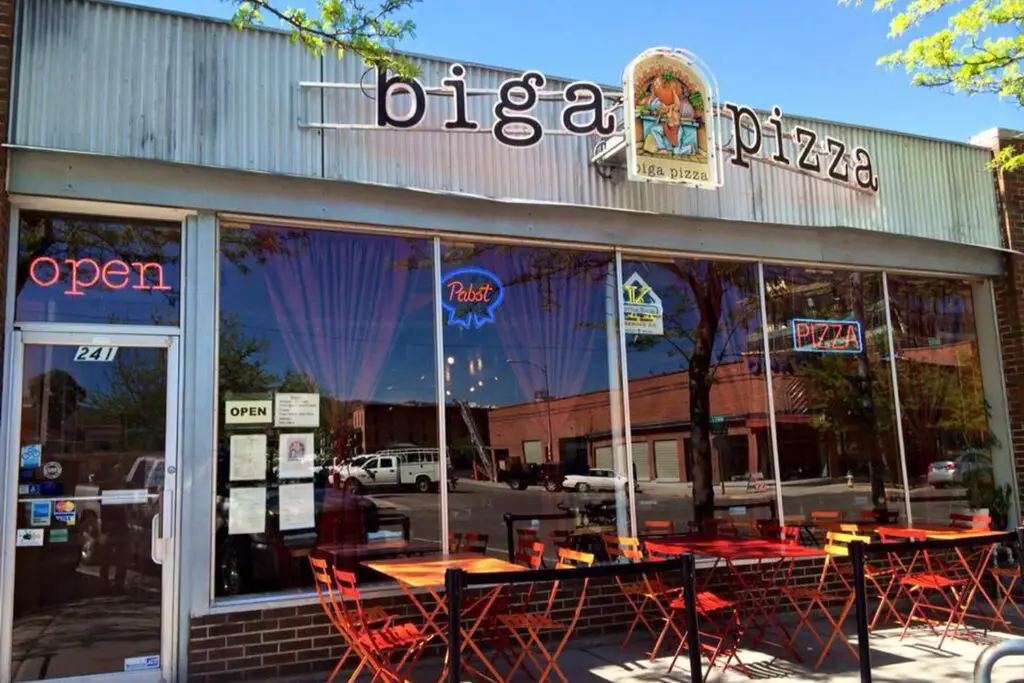 Michi Ramen
If you're looking for tasty, comforting ramen that is delicious in Missoula go straight towards Michi Ramen on Front Street to enjoy the best of the town. After ascending an escalator, you'll be ushered into their dimly lit, comfortable restaurant and bar. The menu might seem daunting with 9 different ramen choices to pick from, however, it's the chicken katsu that is among the most sought-after dishes at Michi. It is made with a delicious blend of pork and chicken broths, it only amplifies the taste of the katsu-fried chicken, poached egg roasted garlic, and nutritious portion of noodles This is the dish you'll crave after a cold winter day in the mountains or a hot afternoon along the river.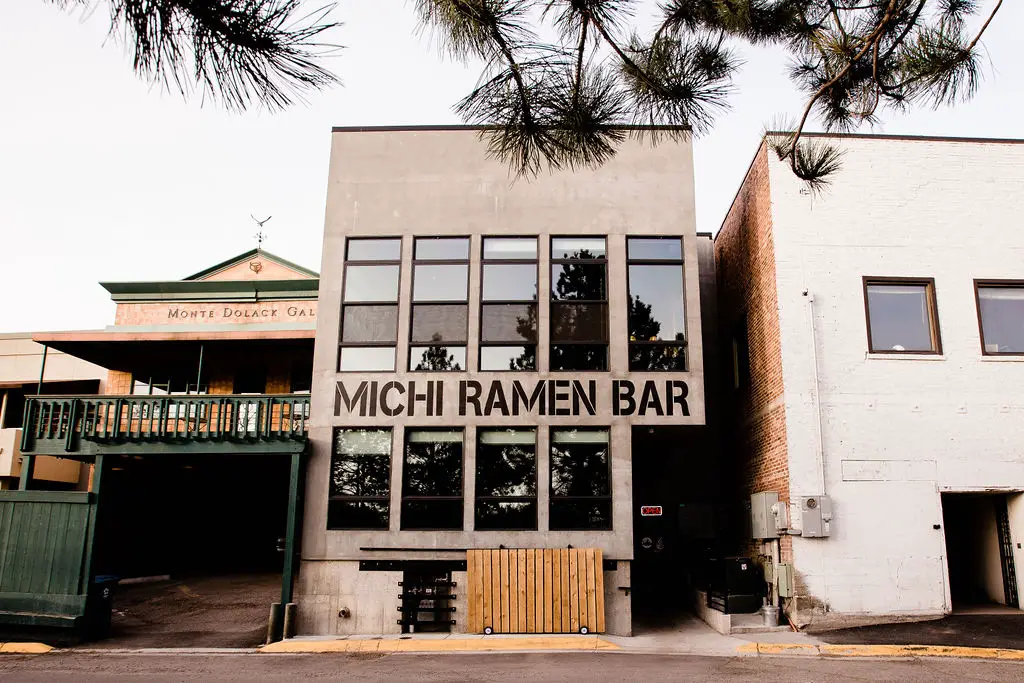 Five on Black
Get the exotic flavor of Brazil and blend it with the dazzling taste of carnival. It's pure joy in a bowl. We hope that you are seeking something new. Something exciting. Something that is familiar but it's not. Something that gives your body the nourishment it requires and your tongue what it wants. We believe in authentic food. Fresh, healthy, and gluten-free. The food we offer is easy ingredients put together in exactly the way you want it. What you get is created to order at a time that will fit your lifestyle.
Tamarack Brewing Company
The Missoula's Tamarack Brewing Company is known for its Montana craft-brewed beers and a variety of Mexican-American cuisine. Tamarack is a popular restaurant in Missoula. Tamarack is located near the Missoula Carousel and is a stunning walking path through the Clark Fork River. Its menu is expensive, but the top downtown location and the excellent food are worth it.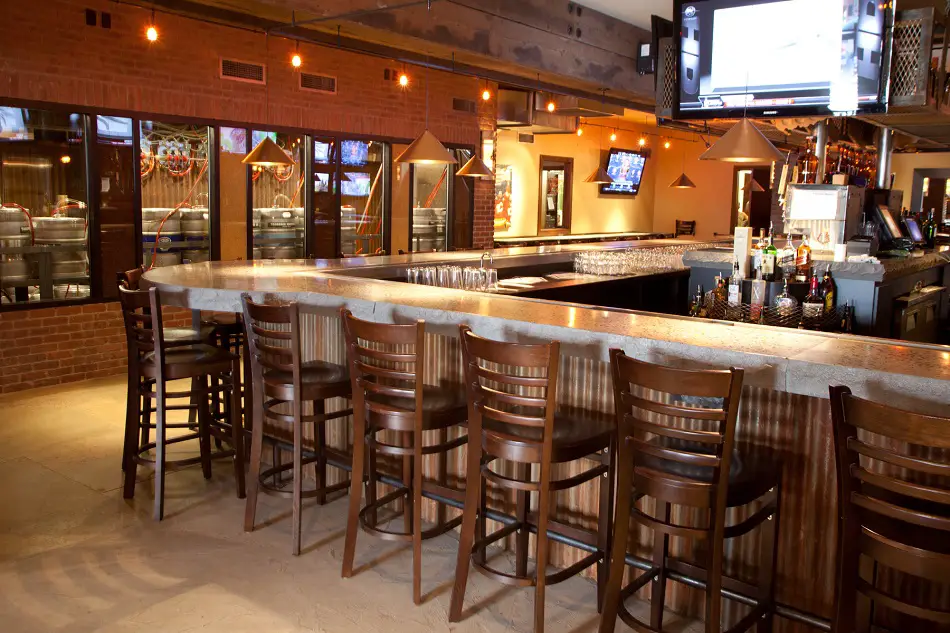 Best Places to Stay in Missoula Montana
Best Western Plus Grant Creek Inn
Within Missoula Montana, a 10-minute drive away from Missoula Montana. Just ten minutes away from Snowbowl Ski Recreation Area, the hotel has an indoor pool as well as a fitness center. The rooms are all equipped with complimentary WiFi.
Each room is comfortably furnished and the Best Western Plus Grant Creek Inn has a flat-screen TV with cable. Each room has a private bathroom along with a microwave and fridge. Coffee and tea-making facilities are also available.
A buffet breakfast with European flair is served daily at Grant Creek Inn Best Western Plus. The breakfast menu includes eggs, pancakes, gravy, and potatoes. Fresh fruit and desserts are also available. Coffee and tea are also available.
Missoula Art Museum is 6.4 kilometers away from this hotel. Missoula International Airport is an 8-minute drive from the hotel.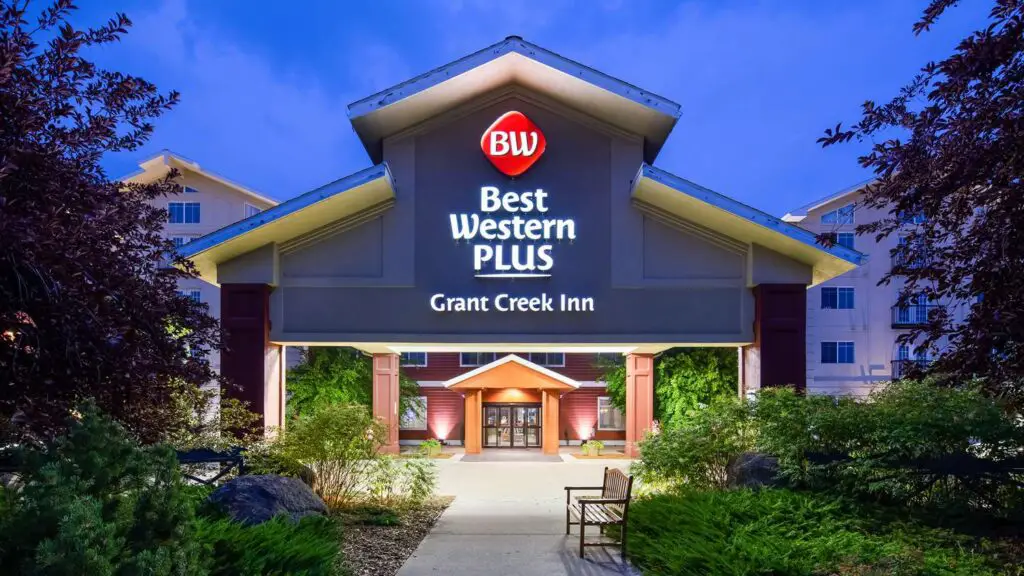 Comfort Inn University
It is located on located along the Clark Fork River across from the University of Montana, the Comfort Inn hotel located in Missoula Montana offers all guests breathtaking views of the mountains. The Missoula Montana hotel is located near Missoula's downtown Missoula, Southgate Mall, Carousel of Missoula, Rocky Mountain Elk Foundation, and Missoula International Airport.
All rooms are spacious and feature flat-screen TVs that feature high-definition programming as well as multiple HBO channels, as well as a microwave fridge, coffee maker, refrigerator as well as a desk, iron, or ironing boards. Some rooms include sofa beds.
Other facilities include free wireless high-speed Internet access, complimentary hot breakfast, free daily newspapers, and an exercise area and rooms that are pet-friendly. Business guests will appreciate the on-site business center, which has copy and fax facilities. The laundry services are provided to guests and there is ample bus, car as well as truck parking. The hotel is non-smoking.
Those who love sports, they will be allowed to take part in many nearby activities, such as fly-fishing, biking canoeing, boating and hiking, golfing, tennis, hunting, and hunting. The guests can use the hotel's bicycles for free and explore Missoula by bike. In the summer, Missoula hosts many occasions, including Missoula's International Wildlife Film Festival, the Celtic Festival Missoula, International Choral Festival, and the Missoula Marathon.
Hotel guests staying at the Missoula, MT hotel will enjoy free airport transport along with fresh cookies that are baked each evening, and corridors inside with the convenience of room access.
C'mon Inn
With an indoor pool as well as 5 hot tubs It's a great place to relax. INN Missoula can be found in Missoula Montana. An atrium in the interior with an indoor waterfall welcomes guests who arrive at the hotel and a complimentary hot breakfast is served every morning.
Each room is equipped with a refrigerator, microwave, and a 42-inch flat-screen television. A pillow-top mattress, as well as a coffee maker, ironing equipment, and bathrooms with private baths, are also included.
A business center and fitness center, and game room can be found in the hotel. In addition, vending machines, conference rooms, as well as a shuttle to airports are provided at this location.
"C'mon!" INN Missoula is just 5 km away from Missoula International Airport and 6 kilometers from downtown Missoula.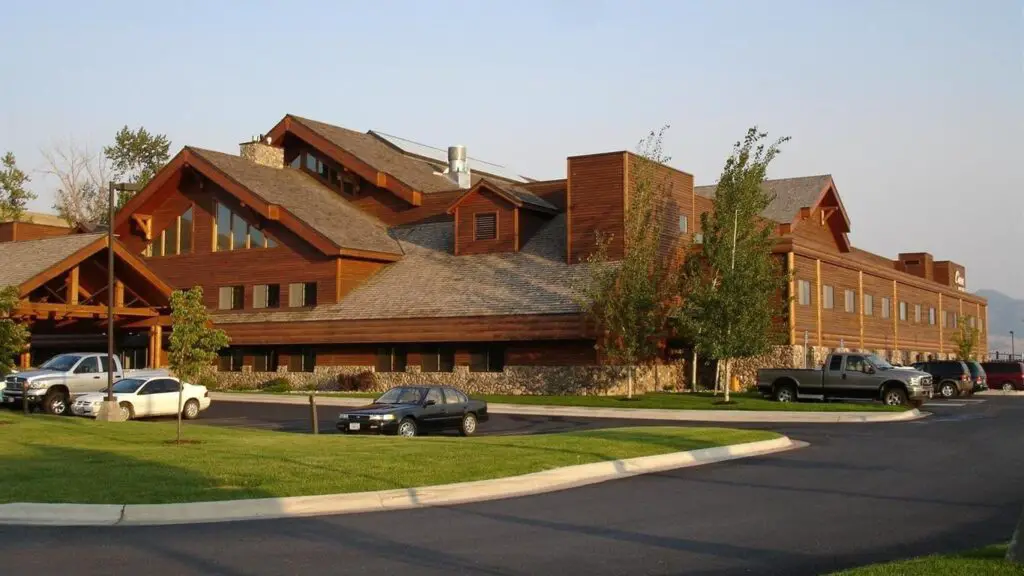 Hilton Garden Inn Missoula Montana
It is located just 6.4 kilometers from Missoula International Airport, the Hilton Garden Inn Missoula offers comfortable rooms and free Wi-Fi. There's an indoor pool as well as a hot tub for relaxation.
The rooms that are bright at the Hilton Hotel in Missoula Hotel offer spacious work areas, comfortable chairs, and flat-screen televisions. The hotel provides free Starbucks(r) coffee to the coffee makers that are in the room.
After an early workout at the fitness center, guests can enjoy breakfast in The Garden Grille restaurant. Blue Canyon Kitchen & Tavern serves dinner. Blue Canyon Kitchen & Tavern serves dinner.
People who are working or in need of rest can shop on the premises for quick snacks or microwave meals ready to go.
Southgate Mall Southgate Mall is located 3.2 kilometers from the hotel. It provides a variety of restaurants and shops.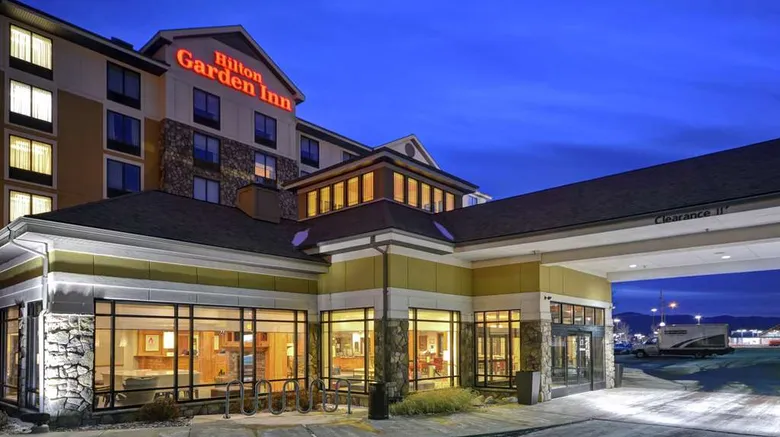 Staybridge Suites Missoula, an IHG Hotel
The hotel offers free shuttle services in the direction of airport shuttles to Missoula International Airport, 4 kilometers away This Montana hotel also has an indoor pool that has a jacuzzi. Suites have kitchenettes and Free WiFi.
Staybridge Suites Missoula provides every suite with brown tones as well as wooden furniture. Every suite comes with cable TV and a CD/DVD player.
A fitness center and a business center are both available to guests at the hotel. You can also play tennis or Billiards at Missoula's Staybridge Suites.
The Carousel of Missoula and the University of Montana are 4.8 km away from the hotel. The historical Museum in Fort Missoula is 8 km away.